The Ultimate Easter Basket Gift Guide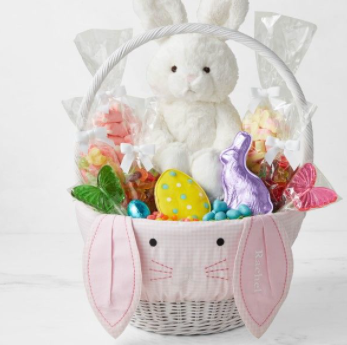 What makes a good Easter basket?
What makes a good Easter basket? Candy? Chocolate? Toys? Or is it the thought and love that really counts? The key to really making the best Easter basket is not one specific item, but instead a few specific items that relate to the child's interests. For instance, a child who dreams of being an NFL star may appreciate football related things in their basket, but a child who is passionate about becoming an author can appreciate books and writing tools. It all depends on the child and what they enjoy. 
How much should you spend?
How much should an Easter basket cost? The price for an Easter Basket usually depends on how many kids you have and how much you're willing to spend. A standard Easter basket with some candy and a few toys is around 20 dollars. But if you are willing to go to the extreme and spend more than that it ranges from 30-50 dollars.  According to T. Rowe Price's Parents, Kids and Money Survey, "But most of the parents Moneyish spoke with said they managed to keep their Easter spending around $20 to $25 per kid — which is peanuts compared to Christmas and Hanukkah, when parents spend $422 per kid on average."
What should you put in it?
What will make children scream in awe when they see their Easter Basket? According to Motherly, who gives a list of 50 items (that aren't candy) for your child's Easter Basket, children love receiving toys and Easter related items. Although they love candy most parents think it's best to lay off on the candy and instead give toys. The key to making the best Easter Basket is to not load it with junk and candy that will be gone in a matter of days, but to even everything out and give some toys, some candy and some Easter related things.