Not Just A Club: FIRST Robotics
History 
FIRST Robotics, the FIRST standing for inspiration and recognition of science and technology, is a club or team of high school students coming together to build a robot that is capable of doing many different tricks. The first FIRST Robotics Competitions starting in 1992, has caused a lot of people in different communities to come together to compete in competitions. The founder, Dean Kamen, was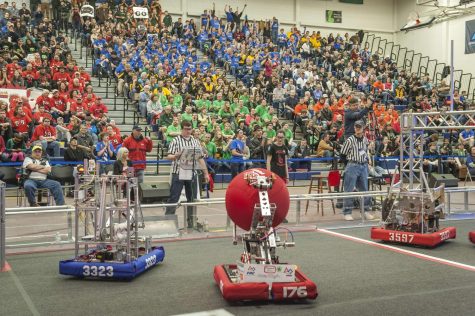 unhappy with the number of kids and especially girls who didn't consider studying in the science field. He wanted to get kids involved and come up with a competition involving sports like competition while also involving science and technology. He accomplished this by creating what now is the FIRST robotics competition.
All About Robotics at Hauppauge 
 The FIRST Robotics club in Hauppauge is a club that brings together all different students in different grades and different friend groups to reach one goal that they all have in common, having the best robot and winning the competition. These students come together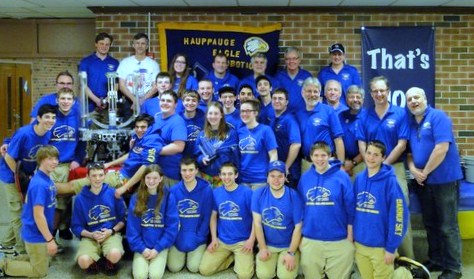 every single day during building season and spend time together building and testing the robot. It is a very good club to join if you are into all types of STEM work. Joining this club teaches students how to build a robot obviously while teaching teamwork. A quote from the President of the club, James Abruzzo, saying "If you are thinking about joining this club next year, definitely go for it because you will have an amazing experience and this  club needs more students involved."
The Goal 
You might be wondering what the competition they work so hard all season for is all about. In general, this competition involves a theme getting picked and a challenge that the robot has to complete. The whole goal is to get the most points possible and have the best robot. This year, the competition is to throw two tennis balls into a ring and be able to climb. This means that the robot has to be able to pick up a ball, throw it, and then climb something. All of this takes a lot of planning, building, and teamwork. During the building season, the team takes a lot of time to plan what they need to do to get to their goals with of course room to change since after the robot is built the students have to test and make the robot as close as they can to perfect. This year the competition is in Albany, and before they leave they need to train students how to control the robot so when they get there they know exactly what to do. This competition is a very fun experience and as the president said "worth all the hard work and effort."
More Than Just Building Robots
On the outside, this club might show a picture that it is only about learning how to build the robots and work them, and yes, this is the main reason why people join the club so I understand why people see that, but this club is far more than just that. One member of the club described his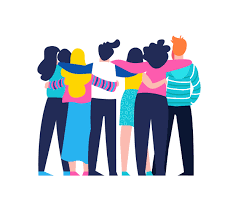 experience as, "Hauppauge FIRST Robotics team has provided me the opportunity for students to strengthen leadership skills, learn to cooperate with others, improve social interaction skills, and learn the highs and lows of competing as a team!!" This club has provided students like him with an eye-opening experience in science while learning about teamwork and creating friendships that these students will never forget. The FIRST robotics club welcomes any student who is interested in experiencing this wonderful club.