The Smithtown-Hauppauge Swim Team Merger
     Hauppauge High School is known to many other districts as "the one with the pool." We are very lucky to attend a school with its own pool, a varsity and middle school swim team, a club team, and swim lessons as a part of the curriculum; other schools aren't so fortunate. Smithtown Swimmers, for example, would have to attend practices at 5 in the morning in Hauppauge because their school didn't have a pool for them to swim in. However, the struggle of morning practices for the Bulls and the luxury of an empty pool for the Eagles were taken from both of them this year; as the Smithtown and Hauppauge Girls' Swim Teams have combined into one team. 
     The reasoning behind this decision was rather simple; Hauppauge needed swimmers, Smithtown needed a pool. Hauppauge is a much smaller district than our competitors in sports; having only one high school and middle school. Hauppauge High School houses only about 1,178 students, but schools we compete against have a much larger pool of students to draft athletes from. Sachem East alone holds 2,202 students, and there are 4,397 total high school students in the district. That is more than triple of Hauppauge's population. Further, and unfortunately more, the Hauppauge Girls Swim Team has always had unfortunately small numbers. Last year, the team only had about 18 swimmers; and with 10 seniors graduating, hopes weren't high for this season. So the promise of extra teammates from Smithtown was incentive enough for Hauppauge to merge the team. For Smithtown swimmers, the later practices alone were enough to make the deal. Coach Richard Lionetti said clearly, "Smithtown does not have a pool, and they use our pool. I think it works to advantage to both teams." And so far, it has. With the new practice schedule, The Hauppauge-Smithtown Swim team has won its first two meets. 
     But why has performance improved? Well, there are a few reasons. For one, there are significantly more people on the team, meaning fewer people will have to swim events their worst events and can focus on events they excel at; pulling more points for the team. The new practice schedule is also a factor. In previous years, Smithtown would have an early morning practice, then immediately have to rush to change and get to school. But now, they get much more pool time after school and can go home to rest right after.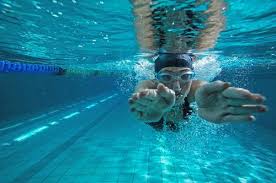 There is one more reason for improved performance that most team members can agree on; unity. With a much larger team, the girls have a much larger circle of friends, making them happier and faster swimmers. Amanda Williamson, a Hauppauge Junior and swimmer of 5 years, says that "a larger team means a more hyped team, more friends. The less girls, the less amount of fun we can have at a swim meet." Fun is definitely a factor, you can't expect athletes to do well if they're not enjoying the sport. When asked how she thinks the new team has affected her, Jessica Mcgee, a Hauppauge diver, said "I think that my diving has actually improved a lot, within the past week especially." 'The past week' being the time she has spent with the Smithtown girls. Smithtown swimmers are just as excited. Ciella Villa, a Smithtown Swimmer, told us how happy she was to swim with a new team. "I'll get to know more people," she said, "it challenges me more and it's definitely a lot more fun too." Kaylee Gallagher is the captain of the Smithtown-Hauppauge team and is a senior from Smithtown swimmer who thinks that the merge "makes [her] a better swimmer." There was worry surrounding the combination of these teams, but it appears that reactions have been very positive. 
     But of course, no sports can be discussed without the discussion of COVID regulations. According to Governor Cuomo, swimming is a low-risk sport, but that has not stopped coaches and students from being as safe as possible. All chairs and bleachers used are sterilized, and the chlorine already in the pool kills the virus; so there is little worry of contact spread. All swimmers are required to wear masks when they are not in the pool or on the starting block, so even those lining up for relays are keeping covered. Chairs are set up 6 feet apart for swimmers to sit at in between races and markers are placed on benches to the same effect. Thanks to recent updates in the New York State regulations, each swimmer is allowed to have 2 guests at a home meet, and these guests must remain 6 feet away from each other when in the stands. For those who cannot or do not feel safe attending a meet, the events are live-streamed. A link is released to swimmers who can then share it with whomever they please. 
     Between having a different team, different schedule, and different season, the Hauppauge-Smithtown swimmers have been handling themselves remarkably well. There is a lot of talent on our team, and we as a community should be proud of both schools for coming together to form a strong, competitive group. After all, how can we be "the school with the pool," if we don't support our swimmers?