Stage The Change 2021; What to Take Away From It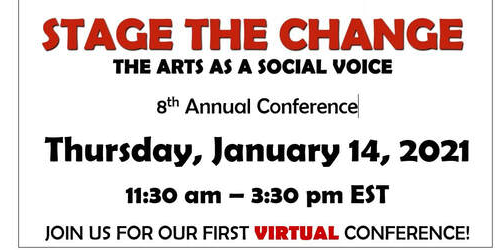 Theatre is meant for people. Despite what the industry may have become, it isn't meant to turn profits for producers, draw in target audiences, or cater only to people who can afford Broadway. Theatre is meant to influence people, change people, make people feel, inspire people. But many minorities don't get that experience because they don't see people like them on stage.
That's what this year's Stage The Change focused on: promoting diversity and unity in theatre. Stage The Change was started in 2012 by Hauppauge's own Ruth Pincus. The program evolved into an annual conference traditionally held in the LIU Tilles Center. This year's conference, however, was a virtual seminar featuring prominent theatre stars such as Krystal Joy Brown, Brandon Victor Dixon, and Dominique Morisseau.
The opening speech was given by Tom Kirdahy. Kirdahy announced that this year's conference would be honoring 2017's keynote speaker, his husband, Terrence McNally. Mr. McNally was a five-time Tony award winner, winning Best Musical Book for Ragtime, Best Play for Master Class, Love!Valour!Compassion, and the Kiss of The Spider Woman, and the 2019 Tony Lifetime Achievement Award. Terrence McNally tragically passed in 2019 due to complications from the coronavirus. Tom Kirdahy noted the serendipity of honoring him at a virtual show, as McNally had spent a large portion of his life writing about the AIDS virus. In regards to the conference's theme, Kirdahy said "Terrence believed racism was America's original sin." His husband believed that the theater was a temple for everyone to worship, enjoyment, and experience, and that "in the church that is theater we can truly bring about change."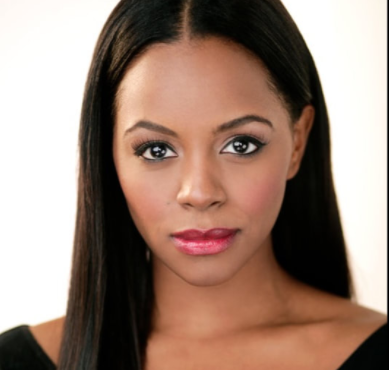 The day's panel was moderated by Zi Alikah, director of Hamilton's national tour as well as The Band's Visit and many other popular shows. Alikhan interviewed Brandon Victor Dixon: Tony nominated for his roles in The Color Purple and current producer of The Scottsboro Boys. He was accompanied by Krystal Joy Brown; current Eliza in Hamilton and five-time Broadway star. Brown and Dixon starred together in Motown The Musical, Brown as Diana Ross and Dixon as Berry Gordy. Krystal remarked that studying this role and learning about such a powerful figure made her become a stronger person; acting isn't about finding every specific trait of a character, but rather "capturing the essence of them." Brandon advised the student actors that playing a real person is about letting the details "fall away" and finding who they are as a person, not as an idol. Finding these characters and putting them on stage is important to telling the stories of black artists. Brown believes that the commercialism of Broadway, the desire to produce shows that will profit, is what prevents theatre from reaching a wider demographic. She believes that diversity is required to spread the important messages taught in the theater. "Homogeny limits everybody," Dixon remarked. This is what inspired Brandon to produce The Scottsboro Boys, an account of the wrongful imprisonment of nine black men in 1931, and the show he is currently building, Black No More. Dixon wanted to tell true black stories and demonstrate the importance of diverse voices in theatre. He believes that when a standard is decided, there is only so much you can draw from that group until you're tapped out. Without hearing new voices, new stories, new forms of art from different groups and demographics, theatre and the life it provides will dry up and die.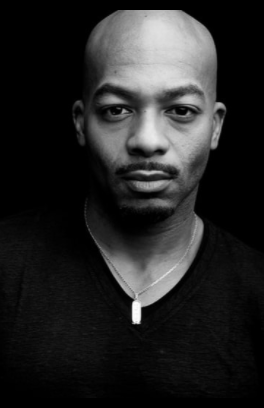 Despite their differences, all of the panelists believe that the younger generation will have the power to fix and reform the theatre industry. Zi Alikhan noted that virtual means of artistic expression, such as this year's Stage The Change, make theatre more accessible to people who may not have been able to partake before. "It feels to me like an expansion, not a reduction," says Alikhan. Dixon believes that access to the internet improves education on  social issues. He remembers learning that a large part of what he was taught about racism and bigotry was false only after he graduated high school, and he discovered that things were much worse and very different than what the school system had suggested.  But the interactions made between kids from different backgrounds on the internet makes it so "the illusions that the institutions fed [the students] are very swiftly and quickly shattered." Krystal Joy Brown also agreed that the internet opens up new methods of spreading awareness and change. She used social media to promote the Motown Cast's march protesting the killing of Trayvon Martin, and more recently to invite people to attend a gay pride march in June that provided free COVID testing. The panelists wanted to inspire students to use the internet and new artistic mediums at their disposal to promote change and social justice.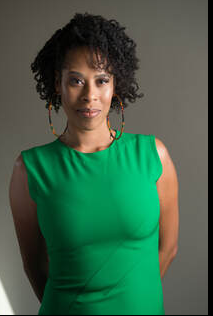 This year's Stage The Change keynote speaker was Dominique Morisseau: a playwright, winner of the Steinberg Playwright Award, and two-time Obie Award winner. Morisseau educated the young audience on activism in art. Morisseau's latest play, "Skeleton Crew," will debut in 2022. It follows a group of autoworkers struggling to survive during the recession. Morisseua wants to use the platform Broadway will give her to call attention to the themes of worker's rights in "Skeleton Crew." She noted that businesses who don't take precaution to protect employees from COVID are just as bad and dangerous as those who neglect OSHA laws. Dominique Morisseau uses her writing to raise questions and make many people, who otherwise would have no reason to think about social issues, aware of their privilege. "The normal Broadway model is to satisfy the people with the most money who can spend three hundred, four hundred dollars to go see a show." By writing and producing shows about social issues, Morisseau pressures her audience to think and care about others, using her platform to help people. "Theatre should not be disconnected from what's happening on the streets," she says, and "it's a problem if it is." At the end of the day, that is the point of Stage The Change: teaching young, intrepid drama students how to use art to do good in the real world.
So what does any of this mean? Does Stage The Change do anything? Well, theatre students in Hauppauge certainly think it's important. Gabby Rykiel, Drama Club Treasurer, believes Stage The Change is "a place where people can come together and sort of share art forms with each other. Kind of just explore different ways of how we can use art to better our community and just better the world in general." Club Recruitment Officer, Ben Capilets, shared that he loved Stage The Change because of the environment around it. "Stage the Change is a good way to help put things out there without being judged because this is a good group of people and they're very understanding." Dennis Kaydanov, Vice President of Drama Club and Stage The Change, talked about Stage The Change's history and roots in Hauppauge. "It grew out of the classroom of 381. I think that's a powerful message to show how when you want something to be done in the world, you can. It's a lot of hard work and dedication but Mrs. Pincus has worked really hard to create the conference that is today and it has a lot of power." Vincent Gerardi, President of Drama Club, is a senior who's been going to Stage The Change since he started high school, four years in a row. He believes Stage The Change is one of the most powerful and influential part of the community.  "The kind of change, the changing of hearts, the changing of minds, that theatre, and not just the theatre that happens while kids are in highschool, but the kind of values for their art that Stage The Change and Mrs. Pincus has instilled for her students, more than just Hauppauge students, is really important going forward when students leave high school, and bring that to their work in whatever industry in the future." 
The students interviewed really hit the nail on the head when describing Stage The Change.  Stage the Change influences students, it influences artists, it influences the school, it influences the community, it influences the world. I truly believe that this word not only describes Stage The Change, but also its founder. If anyone deserves to be called inspirational, to be called dedicated,  to be called influential, it's Hauppauge's Drama teacher, Mrs. Pincus.