Schitt's Creek Review
'Schitt's Creek' is a comedy television show that airs on Comedy Central, first aired in January of 2015. The series has earned many Emmy Award Nominations and has gotten many good ratings on different sites. The show is about a very wealthy family in which the Dad, Johnny Rose, played by Eugene Levy, once owned a family video business, his wife, Moira, played by actress Catherine O'Hara who was once a soap opera star, and their two children David, played by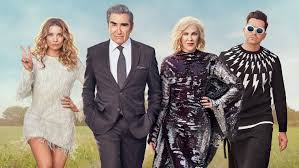 Daniel Levy and Alexis played by Annie Murphy. They got everything they owned taken away from them including their mansion and so they had to move to a small town called Schitt's Creek, which they owned and had to live in a motel. The series is based on the family having to face obstacles in their lives in order to survive the poverty they were faced with and had to start working for themselves in order to make money. 'Schitt's Creek' was filmed in Goodwood, Canada in Dufferin Gate Studios, Pinewood Toronto Studios, and Revival Studios.
The series, 'Schitt's Creek', in my opinion, is one of the funniest scripts ever written in all the shows I have ever watched before. David Rose, played by Daniel Levy's acting in the show, is amazing. Personally, I find him to be one of the funniest characters in the series. He is the son of Moira Rose, who is played by Catherine O'Hara, and Johnny Rose, played by Eugene Levy who is actually his real dad. The script is actually written and produced by them as well.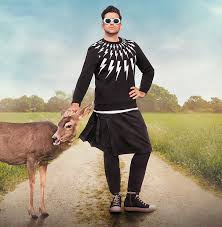 Also, Eugene Levy's daughter and Daniel Levy's sister is part of the show as well. She plays Twyla Sands (Sarah Levy) who is a waitress at the Tropical Cafe which is where everyone in Schitt's Creek goes to eat. Another character Stevie Budd, played by Emily Hampshire is another very funny character in the show. She works at the motel that the Roses were staying in but later on finds out that she actually owns it. Her character is very sarcastic and she has a personality where she doesn't care what anyone thinks about her.