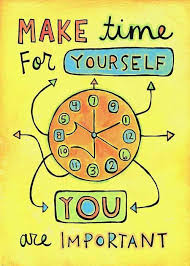 During our hectic lives, ensuring time for personal well-being is crucial. Begin by creating a schedule that reserves specific slots exclusively for activities you enjoy, like reading or taking a leisurely walk. It's incredibly important to have set periods that aren't filled with assignments or pressure from others. You don't need to throw away an entire day or even an entire hour devoted to yourself just take ten minutes in your day to do nothing but listen to yourself. You should treat these moments as non-negotiable appointments with yourself, emphasizing their importance just like any other commitments on your agenda.
Some people feel guilty or believe that it's selfish to just take moments to yourself and not think about anything else, but what they don't consider is the negative effects constantly thinking about others can have on a person's mental health. Learning to say no is a powerful tool for reclaiming personal time. Establish clear boundaries and communicate your limits to avoid overwhelming commitments. Put yourself at the top of your to-do list to experience the benefits of self-care. It's okay to give some tasks to others or make use of productivity tools to ease your workload, allowing more time for activities that contribute to your well-being.
 There are countless tools that you can utilize to make me-time more possible. Technology can be a valuable ally in optimizing your schedule. Utilize productivity apps and time-management tools to streamline tasks and create breathing space. Additionally, make the most of short breaks throughout the day for activities that give you a chance to breathe. By purposefully prioritizing time for yourself, you can achieve a healthier work-life balance, enhancing your overall quality of life. Remember, self-care is not a luxury, it is a necessity. So, take the time to invest in yourself and your well-being and you will reap the rewards in all aspects of your life.