Since Hamas' first sneak attack against Israel on October 7, the conflict has escalated to a point that makes not only the care of injured soldiers unmanageable, but also the transport of deceased civilians on both sides. 
      Over 1,400 Israeli citizens (both soldiers and civilians) were killed in the initial attack. The covert nature of the attack made it so that members of the military were unable to protect or prepare themselves, many were murdered in their beds wearing only their underwear. Israelis had no time to prepare themselves, flee, or form any kind of defense. By extension, the Israeli death count became very large very quickly. This war is the deadliest Israel has faced in 50 years.
     In Palestine, 2,750 people have died, a majority of whom are civilians killed by airstrikes. Over 9,000 have been wounded, leaving hospitals overfilled. One of these hospitals was Ahli Arab Hospital, which was acting as a civilian shelter against airstrikes when it was struck by a rocket on October 17th, leaving at least 500 dead. It is unknown whether Israel or Hamas ordered this strike.
     With the rapid rate of escalation and the rising death tolls, both Israel and Palestine are struggling to manage and bury the bodies of the deceased. Many bodies remain unidentified, whether due to injuries or a lack of living present family to identify them. Family and friends of missing Israeli citizens struggle to determine whether their loved ones have died or been kidnapped by Hamas. Palestinian hospital morgues have overflowed and desperate actions have been taken.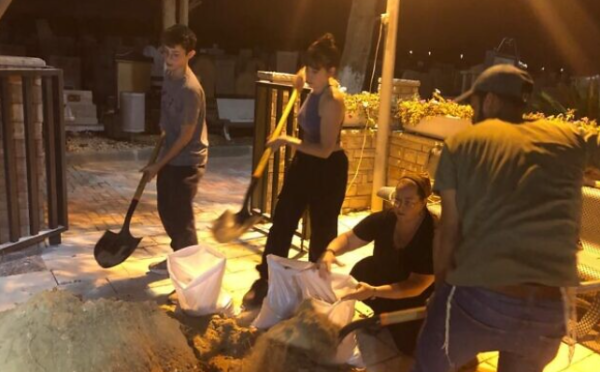 Israel has turned to volunteer workers to help manage the large amount of corpses needing to be buried. Graveyards have recruited these volunteers to help dig graves, place bodies, and help fulfill last rites. Jewish funerals require a minyan, a group of 10 Jewish adults to mourn the deceased, but many families are unable to gather that many people due to the casualties and dangers of the war. Many families place ads online asking for volunteer funeral attendees so that their loved ones can be sent off properly. Thousands of volunteer workers across the country have been emotionally aiding mourners while also participating in physical labor to bury the dead.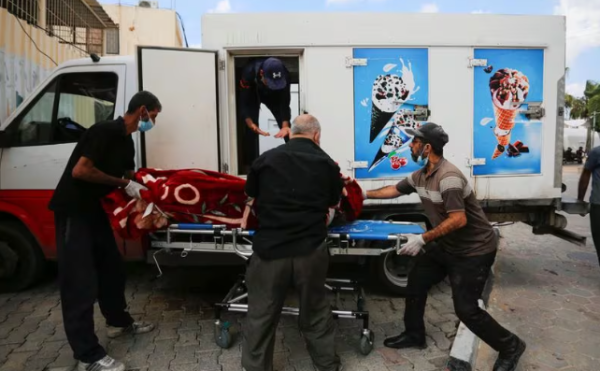 The transport and burial of the deceased has become a major issue in Palestine as well, only worsening as Israel has cut off power and water to Gaza. Hospitals are unable to manage those wounded from airstrikes and pre-existing patients, let alone the sanitary and respectful treatment of dead bodies. With generators out of power, especially since 24,000 liters of fuel sent by the Palestinian Ministry of Health was stolen by Hamas, hospitals have had to conserve energy in vital areas, leaving morgues with few resources. Al-Aqsa Martyrs Hospital in Deir al Belah was unable to accommodate the growing number of bodies and was forced to use donated and decommissioned ice cream trucks to store and transport the deceased. Yasser Khatab, a forensic pathologist at the hospital, sent a video to CNN pleading, "Gaza needs relief aids, coffins, and equipment to deal with dead bodies."
     The rising amount of war dead in Israel and Palestine means that available labor and resources on both sides cannot match up, and the situation is only expected to worsen as the conflict drags on.