Who is One Direction?
One Direction is an English/Irish boy band formed on The X Factor in 2010. The band consists of Louis Tomlinson, Niall Horan, Liam Payne, Harry Styles, and Zayn Malik. They released five albums in five years, all (except their last album, due to the exit of Zayn and the end of the band) accompanied by worldwide tours. Though the band has gone through its share of controversies, there is no doubt that their music (together and solo) has made an impact on pop culture. From not having any original songs on their first album Up All Night, to their last album Made in the A.M. being entirely written by them with a slight genre shift, to their solo albums all going in completely different directions, no pun intended. Deciding which album is their "best" one is a difficult question, but as one of their biggest fans I think I am able to give an accurate answer.
Fifth: Up All Night
Up All Night, their first album that was released in late 2011, features very few songs that have become big today. Obviously, there is "What Makes You Beautiful", which is arguably one of the most popular songs of 2010. They also have singles "One Thing" and "Gotta Be You", which from my experience, not a lot of people are familiar with unless they are dedicated fans like myself.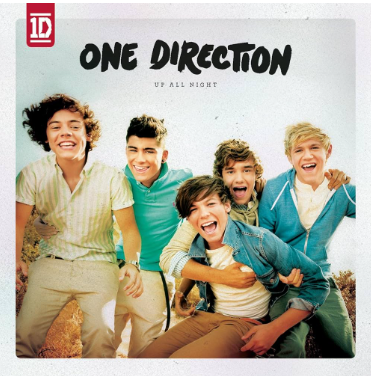 The songs, including singles, are not very in-depth. While they have a fun beat, the lyrics are repetitive and not very detailed, though this isn't a surprising fact since they were a boy band whose music was directed towards younger kids. The music videos, especially "Gotta Be You", were just boring, and did not add a lot to the album, leading to its last-place rank. 
Most Popular: What Makes You Beautiful
Best: Same Mistakes
My Favorite: I Want 
Fourth: Take Me Home
Similar to their first album, Take Me Home, their second album released in late 2012 is another album clearly made to attract younger teens.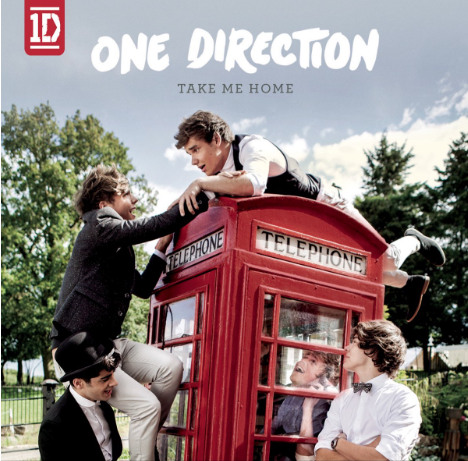 While the songs improved musically and lyrically, they still lacked depth. The singles were more popular than the singles on the first album and also sounded better. "Live While We're Young", the first single on this album, also became one of the most popular songs of the 2010s. The album had 3 music videos, all lacking a high entertainment value. Though the music videos don't affect the music itself, it still puts a damper on the rank of the album. 
Most Popular: Live While We're Young
Best: She's Not Afraid
My Favorite: Loved You First  
Third: Made in The A.M.
Made In The A.M., their final album released in late 2015 is a very upsetting album. This is the only album that Zayn is not on, and some of the songs represent what they all went through during the difficult time of his leave. "Walking In The Wind", a song written by Harry Styles after he received a phone call from Zayn telling him he was going to leave the band, is about bittersweet goodbyes and however much they hurt, it's known that they'll meet again. This is a similar theme among a lot of the songs on the album. This is my favorite album because of how emotional the songs are and how much they improved from their first album.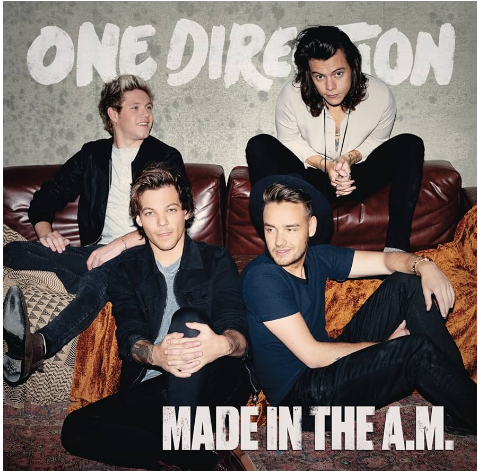 The songs are relatable on so many levels, going from devastating songs about ends of relationships to amusing songs bringing back the nostalgia from their first album. While it had a lot of popular singles like "Drag me Down" and "Perfect", and even had a few that got popular from social media like "Olivia" and "End of the Day", this album is in 3rd because it consists mostly of slower songs (which in my opinion are better) and the music videos were also less entertaining compared to the top 2 ranked albums, but it really has this rank because of Zayn not being on it. 
Most Popular: Drag Me Down
Best: If I Could Fly
My Favorite: Infinity 
Second: FOUR
FOUR, humorously their fourth album released in late 2014, comes in second place for multiple reasons. The album contains hits like "Steal My Girl" and "Night Changes", which both had very entertaining music videos. The "Steal My Girl" music video featuring Danny DeVito, and the "Night Changes" video (my personal favorite) show the POV of going on dates with each of the boys, each date going wrong. While a lot of the songs on the album focus on romance, they all do it in different ways.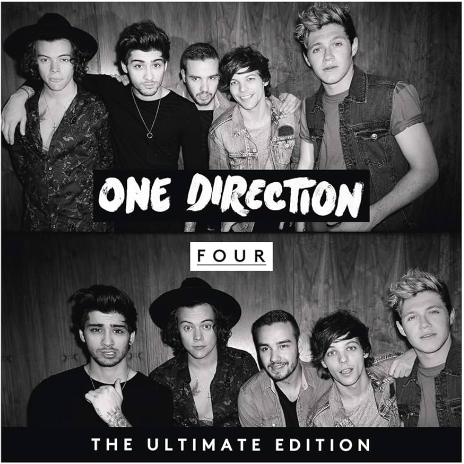 From softer ballads like "Fools Gold" about being in love with someone who doesn't love you back, to "Girl Almighty", a cheerful song about being so in love with someone that you would do anything for them. It also features tracks like  "Act My Age" about friendship and the fear of losing your childhood when growing older. This album was the last album to feature Zayn and the last album he toured on. The tour's opener was pop band 5 Seconds Of Summer, a band well-liked by most One Direction fans. From music to live performances, this album is done brilliantly and features incredible songs, but only having 2 singles (meaning 2 music videos) does impact its ranking. 
Most Popular: Night Changes
The Best: Fools Gold
My Favorite: Where Do Broken Hearts Go 
First: Midnight Memories 
Midnight Memories is one of the best pop albums of all time, at least in my opinion. While that could be seen as an exaggeration by those who view the album as just another project made by an over-hyped boy band, it is not that at all. The album contains non-stop hits like "Best Song Ever", "Story Of My Life", "You & I" and the title track, "Midnight Memories". All 4 of these songs had music videos that were some of the best they ever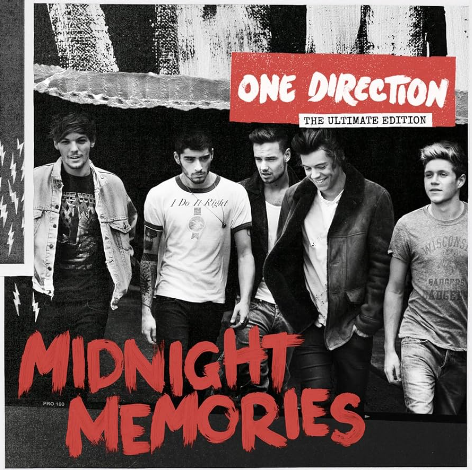 released. The "Best Song Ever" music video had all the boys dressed up as different characters acting out a skit as an intro to the video. "Story Of My Life" had a much more heartwarming video, having the boys recreate their childhood photos with their family. The album has 18 tracks in total and each one is different from the others. Their tour for this album was no doubt their most successful one, so successful they made a concert film of it. The film was of their 2014 concert in Milan, Italy that had a crowd of nearly 116,000 people.
Most Popular: Story Of My Life
Best: Midnight Memories 
My Favorite: Why Don't We Go There
No matter your taste in music, it's known that One Direction was a great band that released great music. While all of their projects were incredible and had an impact on pop music in the 2010s, their third album Midnight Memories was one of the most influential and successful albums of their career.