The integration of Artificial Intelligence (AI) in schools is reshaping the landscape of education worldwide. Recent research underscores the transformative impact of AI-driven technologies, demonstrating its potential to revolutionize teaching and learning. A study conducted by a leading educational institution revealed that AI-powered systems can effectively personalize learning experiences. By analyzing individual students' progress, these technologies adapt curriculum and teaching methods, significantly improving student engagement and academic outcomes. 
The Power of Data-Driven Education
AI in education isn't just about personalized learning; it's also a powerful tool for educators. AI algorithms can process vast amounts of data to identify trends and patterns, offering insights that can shape decision-making at the institutional level. From predicting dropout rates to assessing teacher effectiveness, AI empowers schools to make data-driven decisions that enhance resource allocation and improve the overall quality of education. 
A Call to Action: Supporting AI in Education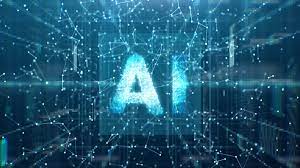 In conclusion, the potential of AI in education is immense. To support this transformative shift, the community can advocate for increased investment in AI technologies for schools. We must ensure that all students, regardless of their socioeconomic background, have equal access to AI-driven educational tools, promoting a level playing field in learning. Collaboration between educators, researchers, and AI developers is crucial to harness the full potential of this technology. Together, we can create an education system that is more responsive to individual needs and better equipped to prepare students for the challenges of the 21st century. It's time to embrace AI as a valuable partner in education and seize the opportunities it offers for our future generations.