What is SAG-AFTRA?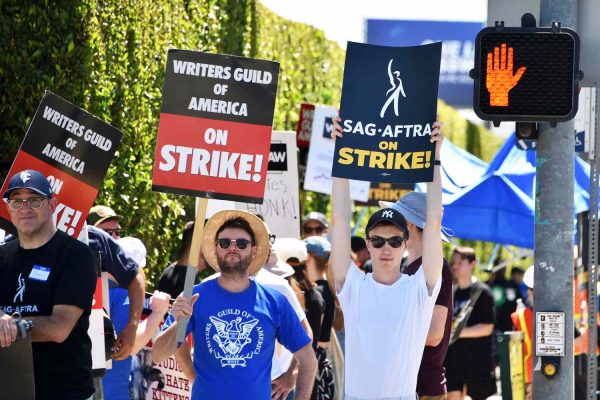 SAG-AFTRA is a labor union that represents an estimated 160,000 people from the movie and television industry such as actors, announcers, dancers, writers, hosts, and other media personalities. SAG-AFTRA is a conjoined labor union since it represents both the Screen Actors Guild and the American Federation of Television and Radio Artists. They united together for the purpose of expanding upon and preserving the rights they had as primary influencers in media entertainment culture. However, on July 13th of 2023, SAG-AFTRA announced that they would be going on strike which would ultimately put a halt to the upcoming and highly anticipated movies and television shows of the following years.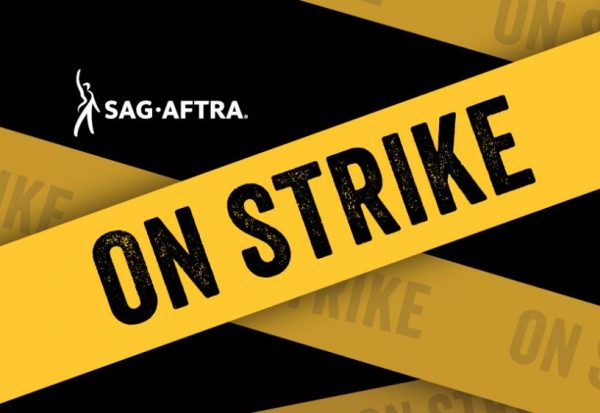 SAG-AFTRA strikes
     SAG-AFTRA members are actively fighting for better pay and working conditions within the entertainment industry. One may assume that the primary orchestrators and runners of the entertainment would get paid heavily for their commendable contributions to the industry, but SAG-AFTRA members argue that they have been severely under-compensated for many years, especially as streaming becomes increasingly popular. One of the more concerning factors about the pay for SAG-AFTRA members was the pennies they received from residuals, which is pay that comes from when their work is re-run or reused beyond their work's initial release. It's even more concerning with the heavy uptick in the number of streaming services that are available to the public, where they house thousands upon thousands of movies and T.V. shows. For these hits that are being run on many different streaming services, they are paid at a minimal level for their work since the streaming services take the bulk of their share. 
What is Holding SAG-AFTRA Members Back from Receiving Better Pay?
     The Alliance of Motion Picture and Television Producers (AMPTP)—which represents well-known studios such as Netflix, Sony, and Walt Disney Studios—had repeatedly refused to negotiate better pay for their employees prior to the beginning of the strike in July of 2023. AMPTP is mainly concerned with how the strike will supposedly worsen the financial situation for those who depend on the entertainment industry outside of acting, such as crew members, editors, marketers, etc. 
How To Support SAG-AFTRA
As viewers and consumers of media in the entertainment industry, you can demonstrate support for SAG-AFTRA members by posting on social media and drawing attention to the low pay they receive for the laborious conditions they endure to produce content. The SAG-AFTRA union also encourages non-members to come out and rally support for the people who truly run the big screen. Raising awareness for underpaid workers in an industry that houses billions upon billions of dollars is vital for the fight for livable pay.