What is Gaganyaan?
     The Gaganyaan Spacecraft is a new mission from the Indian Space Research Organization. The goal is to send the first Indians into low Earth orbit. This program will eventually lead to a crewed mission to the moon for the first time in 60 years. The Gaganyaan mission is in direct competition with NASA's Artemis Program, which both are planning to send a manned mission to the moon by 2025. The Gaganyaan program will revolutionize India on the international stage as it takes these next steps.
What's Next?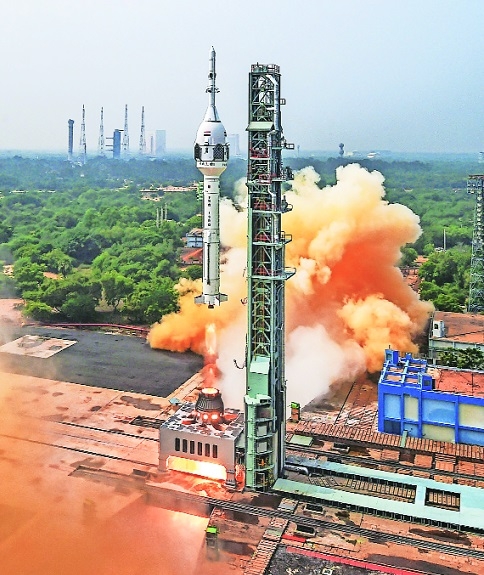 While the program is just starting out, there have been massive strides already made in this program. Earlier this year, the Chandrayaan Spacecraft successfully became the first spacecraft to successfully land on the south pole of the moon. While this mission was not manned, it helped further our knowledge of the moon's poles. These steps taken in the Gaganyaan program already has pushed India into the international space community. This is only the beginning of a long, Apollo-like, moon program.
Why is this important?
    The Gaganyaan program is a huge step for India as it will be one of 4 countries to have sent a human into space, following in the footsteps of the Soviet Union, the US, and China. This mission will further develop many crucial scientific research projects such as life support systems and how space impacts the human body. These technological advancements will drive space programs around the world, directly contributing to our understanding of the universe.