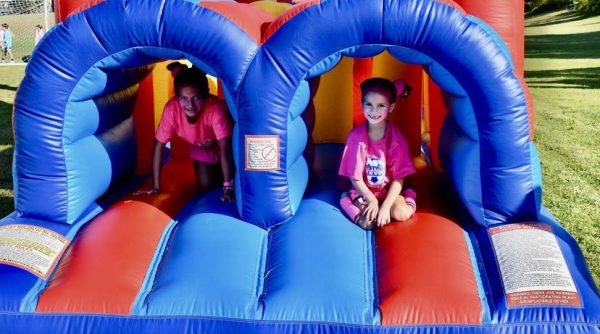 Kicks for Cancer was on October third this year. The boys' team played first at 4 PM, and the girls' team followed at 6 PM. From 3 PM to 8 PM there were constant festivities: food, vendors, bouncy houses, Hauppauge, merch stations, and more. Everyone in the Hauppauge community came to this event, dressed in pink, to cheer on the boys and girls. In between the two games, there were performances by kick line, band, color guard, and cheer. During the girls' game halftime, "Little Eagles" HYO cheerleaders performed. So while the boys' varsity and girls' varsity soccer teams are the only ones that actually play, everyone in their own unique way is involved with this day honoring someone very important to the Hauppauge community.  
Who does Kicks for Cancer Honor? How did it start?
     Kicks for Cancer honors Courtney Tomkin, a former Hauppauge Soccer player. In her Junior year, she was diagnosed with brain cancer and could no longer play. Hauppauge Girls Varsity Soccer Goalkeeper, Alexis Gonzalez, went to Jesseca Kulesa, her coach, asking how the team could put something together to help Courtney and her family. It was during that conversation that "Kicks for Cancer" was born. Kicks for Cancer has spread to tons of other schools, honoring Courtney and Cancer foundations.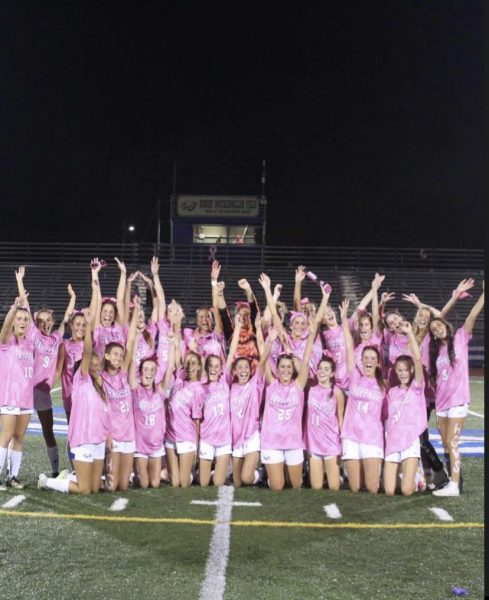 Ways the Community is Involved 
     The community is involved around this day in many ways. Other sports teams also participate in the pink fun. The girls' cross country team this year decided to buy pink jerseys for the month of October and also has pink warm-up shirts. In addition to this, the girls' soccer team sells pink bagels and merchandise during the school days leading up to and on K4C. Soccer players sell raffle tickets to be announced at the end of the girls' game. They always have great prizes. Lastly, some of the vendors surrounding the fields are from local businesses in Hauppauge, which could include T-shirt making or baked goods. Everyone has something to enjoy.
Results of the game
      The boys team defeated Westhampton with a score of 5-0. The girls' team took down strong ESM with a score of 2-0. The goal scorers of this game were Juniors Meghan Goutink and Regan Tursellino.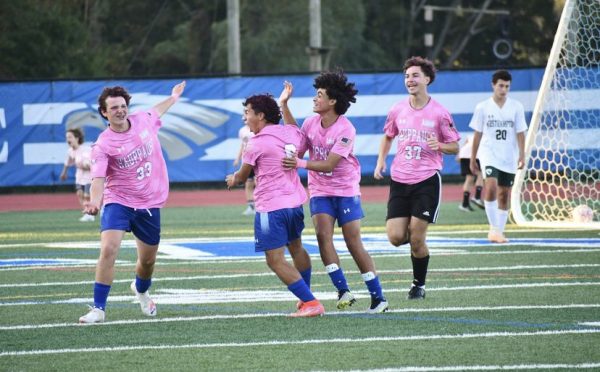 Total money raised 
     The total money raised was $56,000!  The money raised goes to organizations with families that have a loved one battling cancer.