How to Dress for a Job Interview
     Figuring out what outfit to wear for a job interview can be quite an agonizing task since first impressions are vital to the job interviewing process. A job interview outfit should present yourself as a true professional who is prepared to take on a new job, but how do you dress for specific jobs while professionally presenting yourself? That's what this article will answer for you with the do's and don'ts of dressing for a job interview!
Formal Work Environment 
     Some jobs may require you to present yourself as a professional member of the company, so they may want you to dress up more than you typically would. If the role you're applying for is held in high regard in position or typically dresses a little more fancy, then it's best to match your outfit to the role so it demonstrates your preparedness. For men in the formal workplace, it is probably best to wear a suit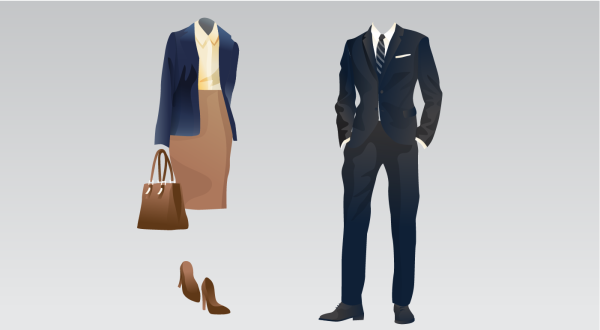 preferably in darker colors such as navy or black, a plain tie, and dark dress shoes that are not beat up. For women in the formal workplace, it's best to stick to knee-length skirts or dress pants in darker colors with closed-toed shoes or heels. Additionally, for women, it's optimal to wear a blouse that is solid in color and matches the bottoms' tone that was chosen. Remember, even though you are dressing upscale or perhaps more classy it's important to still display your personality through your professional formality, so make sure to wear things that speak to your fashion taste while still keeping that formal look in mind!
Casual Work Environment
     Other jobs that aren't so upscale and glamorous appearing may not call for the previously mentioned level of professionalism in dress wear, but it's still vital to dress up nonetheless for the occasion to display your heightened level of interest in the job and how badly you may want it compared to other applicants just in the way you dress. If you're applying to a cafe, restaurant, or local shop there is typically no set uniform rules or formality since it's mostly specific to each place. However, you still want to dress classier than you would on any normal day. For example, both men and women should wear a pair of trousers or a nice pair of jeans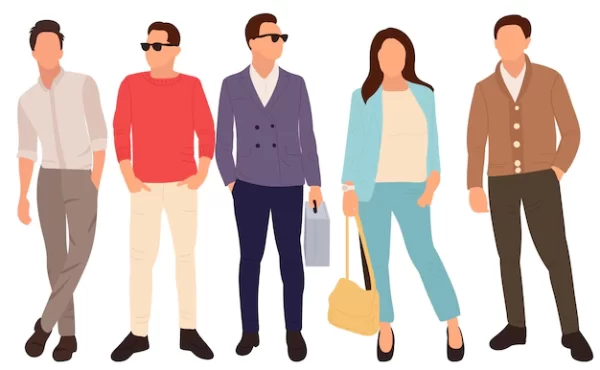 with no holes, rips, or wear and tear because this displays a level of casualty that may reflect poorly on your readiness to be professional in front of customers. For shoes, loafers, boots, or polished sneakers would best represent your professionalism while still having a sense of casualty. For tops, turtle necks, mock necks, or button-downs along with a nice jacket can really pull the outfit together and seal the deal for putting in extra effort. Since this is more of a casual interview you can add some accessories such as jewelry or neatly styled hairstyles to showcase some of that personality and give the interviewer a sense of who you are while still remaining professional. Just because it is a casual work environment doesn't mean to show up in everyday clothes, so even if it's a subtle difference it can make or break your sense of professionalism!
Remain Confident in Your Outfit, and You're First Impression Will Be a Lasting One
     Although you are dressing up for the occasion because the visual impression can make or break the interview, it's important to remember to be confident in the way you carry yourself so don't dress too uncomfortably to the point where you come off distressed or unsure of yourself.
      Make sure to follow these tips closely so you can take pride in your outfit to secure that job position you want so badly while still representing you visually! You can make it appear to your interviewer that if you can dress for success you can prove you have what it takes to represent the workplace!