Are you ever to old for disney?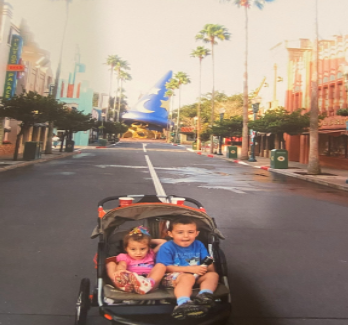 It does not matter how old you are to go to Disney it's a place you can go on vacation to relax or to have fun. I have been going since I was 1 and I never get tired of it. Every year we make it a point to go. We have everything planned on what we wanna do, where we want to go, and what snacks to get and bring home. I see little kids there and I get so happy because that was me at that age excited to see the characters and get their autographs and go on the rides. It made me so happy to walk into the park and spend hours there with my family. My mom went there when she was just my age and now she brings us to share the memories she made there when I grew up there. My whole life was dedicated to Disney princesses and Mickey Mouse. I was never upset to miss school or my friends going to Disney World. I used to run past my parents and go off because I wanted to see everything first even though I knew where everything was. I still wanted to see it again and be the first out of my family to see it. 14 years of going to Disney every year is the best memory of my childhood and I will bring my children there too and keep the tradition going because my childhood will be the same as theirs and I want to share that with them.
What is there for all ages to do?
There are so many things to do there for all ages. They have rides that have little drops or rides that you just sit in the watch, fast-dropping roller coaster rides that will make you scream so much you will lose your voice. Shopping of course they have so many shops at each part with mostly the same stuff but the ride shops are just for the specific ride. It's so much fun to go around and go on all the rides, some have a height requirement but most of the kids have the right height requirement for the rides. But some people just like the nice sitting down rides like for example in the magic kingdom they have "The carousel of progress" which is about through the years of technology and time. It's a 20-minute air-conditioning ride a lot of people have loved since the 1960s and is still pretty popular. That is one of my favorite rides to go on. There are so many other ones that are not so crazy and some that are crazy that people love like me. Cause I always love a good fast roller coaster.
Why do people think Disney is only for little kids?
When people think of Disney they think of rides, balloons, and just kids overall. But it is not just that it's a place to relax and have fun, to get away from home and school to have a great time with your family or whoever you go to. People think it's just a place with rides but it's not. It's not just a place with kids parents that have kids now used to go when they were kids and teenagers and want to give their kids the experience they had too because they had so much fun they probably want to experience that with their kids too. So it's not just for kids, adults, teenagers, and even grandparents can come with no age limit. I see old couples come together even if they can't go on rides. They enjoy the food, parades, and fireworks at night time. Those little things mean a lot to people when they go.
In conclusion, the determination of age of you or your child does not matter at all for going to Disney. All rides have height requirements but a bunch don't and there are other things to do besides going on rides that are as much fun to do. I think that you should because you will have so much fun and you will enjoy the moments and the memories you make there. The picture next to this article is me at 3 years old at Disney. I'm almost 16 and I have been going every year since. So really it can't ever get old and I still feel like a kid when I go because I know I will always go and bring my kids to relieve them.