Teacher Appreciation- Mrs. Montera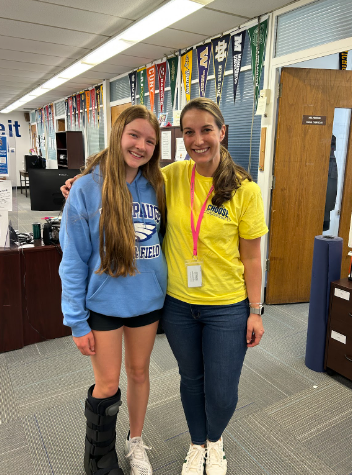 Mrs. Montera is a guidance counselor at Hauppauge High School. She is a guidance counselor for 10th, 11th, and 12th graders. Mrs. Montera helps with making students schedules, guides students in the right path in their academic career, and is there for students in general. She gives students amazing advice on what classes to take, based on what she thinks will give them the best opportunities academically. She always has great resources and advice for any students who may feel overwhelmed and just need someone to talk to. When you are feeling stressed with school, or something that's not school related, you can count on Mrs.Montera to cheer you up and reassure you. 
Mrs.Montera has been my guidance counselor since 10th grade and I am so grateful for her. She has given me amazing advice and options on what classes to take. I have always been able to talk to her about anything. If I am having a bad day I know I can go to Mrs.Montera to talk to her about anything and she will always listen. She has been a big help with my junior year and getting ready to look at colleges. She has helped me pick out some colleges that could possibly be an option for me. I also feel good knowing she will be by my side throughout the college application process if I need anything. Mrs.Montera has made my high school experience so much better and it is nice knowing there is an adult who is there for me.