Teacher Appreciation – Mrs. Montgomery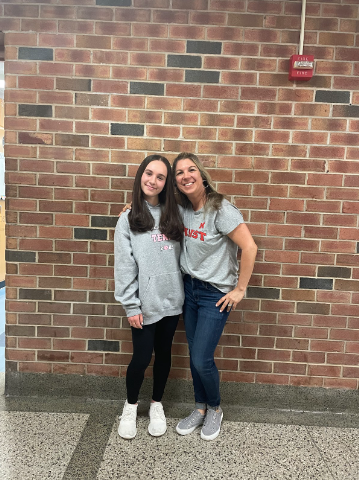 Background 
Mrs. Montgomery is an AP Biology teacher at Hauppauge High School. She also teaches oceanography which is a science elective at Hauppauge. 
Teaching Method
Mrs. Montgomery's teaching methods have helped so many students succeed. AP classes require more time and effort from both teachers and students. Mrs. Montgomery has many fun and engaging lessons for her students to learn and review. One of my favorite parts of AP Biology is the labs. Mrs. Montgomery has made doing AP-level labs much more fun and I feel that I have learned a lot through the hands-on experience. She has also offered many ways for her students to review for the AP exam outside of school hours which has been a huge help in studying. 
Influence
I had Mrs. Montgomery as a teacher for AP Biology for my sophomore year of high school. I appreciate her hard work and dedication to our class but most of all I am so thankful that she has taught me so much and helped me to realize my love for science. Being an AP student has taught me so much about work ethic and studying tactics. Mrs. Montgomery has helped me to grow as a student and be the best person I can be in school. I am grateful for the time she puts in for her students and the extra work she puts in to make sure her students succeed. The review sessions she has provided has helped me to feel more confident for the test. She has made taking an AP-level class much less stressful and more enjoyable. I am extremely grateful for having her as a teacher and am thankful for all the dedication she has shown to our class.