Product Review: The New Rare beauty Soft Pinch Tinted lip oil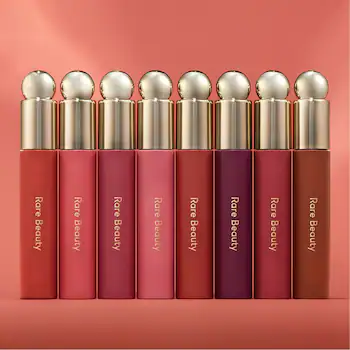 Selena Gomez's Rare beauty line already has so many great products, and she just added a new, and essential item to the shelf. The new Rare Beauty soft pinch tinted lip oil. If you're considering buying this product, read more to find out some important details!
Pros and Cons
       If you're on the fence about buying the new tinted lip oil, you may wanna know some basic facts. For some pros, the new soft pinch-tinted lip oil comes in 8 different shades, so you have a range of options to find your perfect match. The names of the shades match the rare beauty blush colors, so you can kind of get an idea of the exact color. This lip oil is so easy to apply, and it leaves you with not only a cooling sensation on your lips but a long-lasting effect. And last but not least, the packaging of this product is beautiful!
      Onto the cons. While this product is named as a lip oil, it also comes with a bit of tint to it. So if you're looking for just a glossy lip oil, this is not the product for you. Another downside, since Selena's products are so popular, they tend to run out of stock pretty quickly, leaving you with only a few shades to pick from, rather than all 8. While you can wait for the item to come back into stock, it may take some time.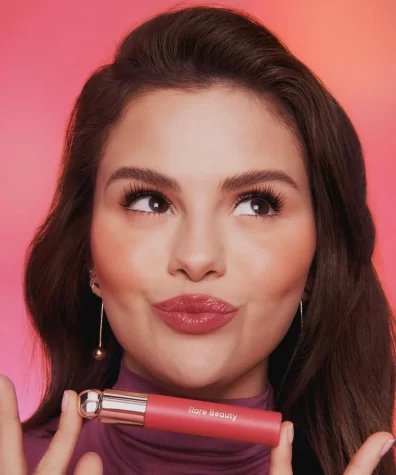 Prices
    The soft pinch tinted lip oil comes in one size (0.10oz/3.0ml) and for $20 a bottle. In my opinion, compared to other beauty brands, this is perfect pricing! It's not too expensive, but also a reasonable price for the product you are buying. Some would argue that $15 would be a better-listed pricing for this product, but I disagree. Everything is worth it when it comes to this lip oil.
Results
     In my opinion, this lip oil by rare beauty is a must-have. If you are seriously considering buying this product, you can visit your local Sephora, or order it right away from home! While there are a couple of flaws with this product, it is definitely worth the buy and amazing in so many different ways. I will continue to use this product daily!