Temu: What's the Deal?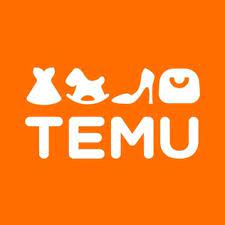 Temu has rapidly emerged as a leading player in the online shopping world, capturing the attention and interest of consumers worldwide. Under the ownership of PDD Holdings, the parent company of Chinese e-commerce giant Pinduoduo, Temu offers an extremely large range of products, from household items to fashion apparel to electronics, the platform serves as a one-stop destination for shoppers looking for affordable options across various categories. Temu's competitive edge lies in its ability to provide products at remarkably low prices, attracting comparisons to other budget-focused platforms such as Shein, Wish, and AliExpress. This unique positioning has propelled Temu to become one of the most downloaded apps in the United States, surpassing established retail giants like Amazon and Walmart.
     The success of Temu can be attributed to its strategic business model and value proposition. By leveraging the vast and deep network established by its parent company over the years, Temu is able to source products from a wide range of affordable and quality suppliers. This allows the platform to offer its customers access to a vast selection of products at prices that are significantly lower than traditional Western standards. Through its in-app flash deals and ongoing discounts, Temu entices shoppers with the opportunity to acquire products at heavily discounted rates, sometimes up to 89% off certain items. This approach has proven effective in attracting and retaining customers, as evidenced by the app's growing user base and high download rates.
     While Temu has earned praise for its affordability and extensive product range, it has also faced some criticisms and concerns. Some users have reported longer shipping times, which can be attributed to the platform's global operations and the sourcing of products from different regions. Additionally, there have been occasional complaints about the quality of certain items and the responsiveness of customer service. It's important for consumers to exercise due diligence when making purchases on Temu, carefully reading product descriptions, reviews, and seller ratings to make informed decisions. Despite these challenges, Temu's ability to disrupt the online retail landscape and provide an alternative to traditional retailers has established it as a prominent player in the industry.