February Music Review: SOS, Worth the Hype?
How long has SZA been making music?
SZA has been making music since the early 2010s. Her music has grown in popularity every year since and she has made revolutionary accomplishments. SZA has won 25 awards from 66 nominations; including 14 Grammy Award nominations. She was the first female artist to have multiple songs within the billboard top 100 for 6 consecutive weeks and that is for her new album, SOS, alone.
What Genre of Music does SZA make?
SZA creates alternative music but is predominantly a modern R&B artist. Solána Imani Rowe, SZA, has everything from old-school rap to modern pop on her two most popular albums CTRL and SOS. Her tickets for her SOS tour sold for shockingly high amounts and many, including myself, were unable to get tickets. 
Features on the album
The groundbreaking album features many renowned artists apart from SZA herself. The top artists on this album include but are not limited to Don Toliver, Phoebe Bridgers, and Travis Scott. My personal favorite being the Travis Scott feature titled "Open Arms."
Overall review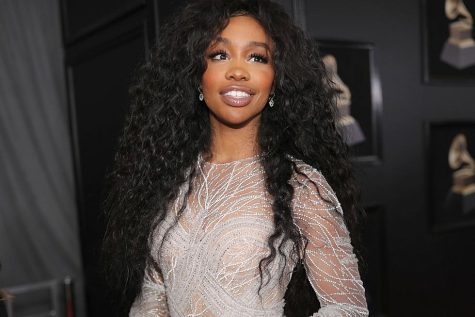 This album truly broke boundaries and featured a diverse range of music that can be suitable to almost any listener. The album had nearly no "skip" songs and they all flowed together perfectly depicting her struggle to move on following a breakup. The album is empowering, relatable, and heart-wrenching all in one. I would give this album a 9/10 considering the only thing it lacked was enough concert tickets!