The Adam Project – Movie Review
      Do you ever sit at home on a weekend, bored, lazy, and tired? Well, I've got just the right way to wake you up, get your mind active, and keep you anticipated! The Adam Project is a Sci-fi/Drama movie released in February of 2022, starring popular actors such as Ryan Reynolds and Jennifer Garner.
Plot
The Adam Project is a PG-13 rated movie that's interesting to watch with your family, friends, or solo. The Adam Project is set in a dystopian society in 2050, where traveling fighter pilot Adam Reed works on saving the future. In 2050, time travel has been invented, and Adam tries to go back into the past to fix the problems which led to the collapse of the future. Only when he travels back in time, he bumps into his 12-year old self, or better known as "young Adam."As the movie goes on, Adam realizes he needs to team up with his younger self, as it is the only way to save the future.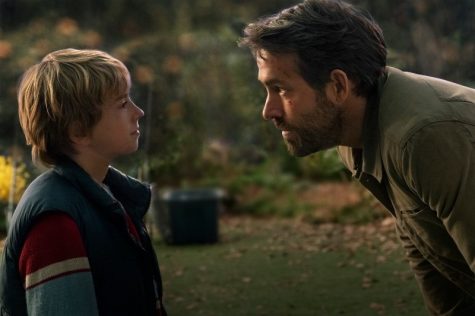 Acting
The acting in this movie is impeccable. The script provides many comedic lines and scenes which the actors display so well and help flow so smoothly. It is especially impressive for young child Walter Scobell to play such a deep but comedic role like young Adam. Ryan Reynolds, Jennifer Garner, Mark Ruffalo, and many others help complete this movie with how quickly they could change from a comedic line to a dramatic scene.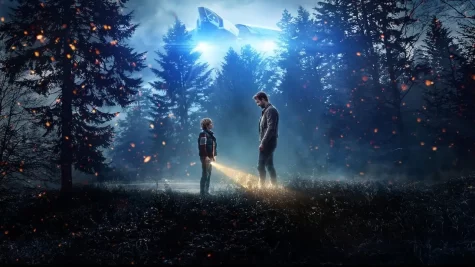 Cinematography
 The cinematography and scenery in this movie is just flawless. The beautiful combination of colors in the night sky. The graphics, which make flying spaceships seem so real, are something you don't want to miss out on. The background in every scene in this movie has something beautiful about it, and it is so clear. Trust me when I say you're going to want to see this!
      If you're looking for a movie to watch that provides drama, sci-fi, and comedy, with some of the best actors around, just turn on Netflix and look up The Adam Project! This movie will definitely be a favorite of yours. Trust me when I say you won't regret watching it