Modern Family Review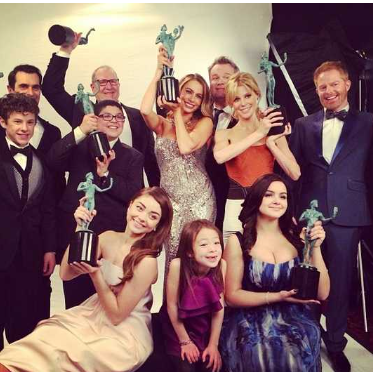 PLOT 
     The plot of the 2009 American television sitcom created by Christopher Lloyd and Steven Levitan is known as Modern Family. The show revolves around the 3 families who are all interrelated. The series is 11 seasons long and will definitely make you laugh at one point or another. The show is based on the story of Jay Pritchett, who is the father of Claire Dunphy and Mitchell Pritchett, these are both the 2 other families that the show focuses on. The show takes place in suburban Los Angeles. Modern Family was produced by Lloyd-Levitan Productions in association with 20th Century Fox Television, with series creators Christopher Lloyd and Steven Levitan as executive producers. 
ACTING
     The acting in this show is definitely top-tier. It is emotional, funny, and practical. The cast has said multiple times that off-screen they are like a real family and all truly love each other. "In a separate interview, Ferguson explained that the cast felt like a real family, complete with normal arguments. We all really do love each other, he told Today, before adding that his TV dad, Ed O'Neill, is a real-life father figure to him." 
FUN FACTS
The show has taken 11 years to film so you know it definitely has its fun facts:
Sarah Hyland played by Haley Dunphy got married and her wedding officiant was Jesse Tyler Ferguson played by Mitchell Pritchett

The show is ABC's longest-running comedy series 

It was originally called "My American family" 

Every person on the show has had a birthday scene throughout the series 

The house used in the show

sold for $2.15 million dollars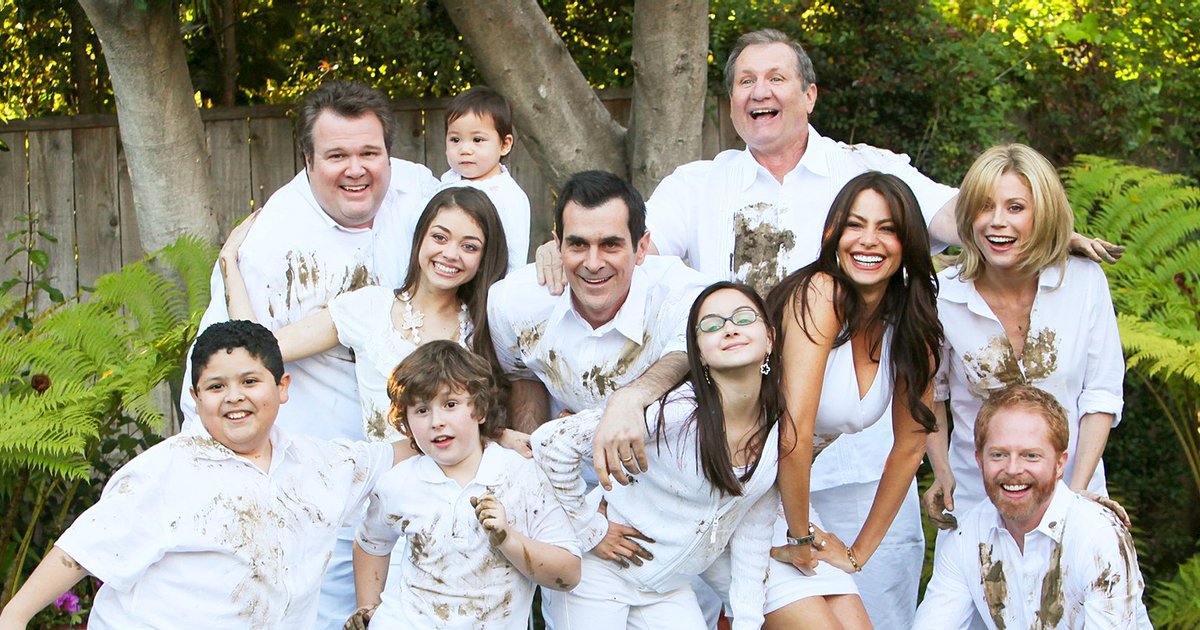 MY OPINION 
      I think Modern Family is one of my favorite shows, I definitely recommend it. I recommend watching it with family and friends. It will definitely make you laugh, or even cry. I think the show is portrayed very well and is very realistic and honest. It is one of those shows you just sit down and watch while relaxing. If you haven't already I definitely recommend you sit down and give this one a watch.