November Music Review: Taylor Swift's Newest Album "Midnights"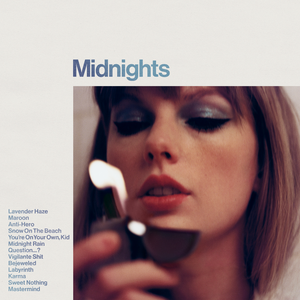 Taylor Swift is a 32-year-old American Singer-Songwriter, born in West Reading Pennsylvania. At age 13 she and her family moved to Hendersonville, Tennessee, to live out her dream of becoming a singer. From a very young age, Taylor  had an interest in and talent for singing and songwriting. Taylor's childhood experiences influenced, and still influence, her songwriting and the way she chooses to develop her songs.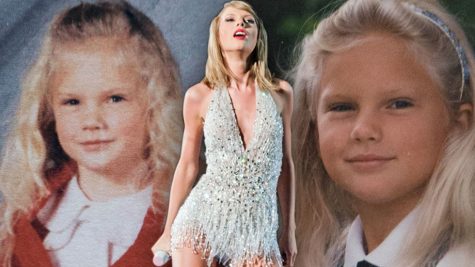 Midnights Album: 
On October 21st, 2022, Taylor released her newest album, Midnights. On August 29th she posted on Instagram that she will be releasing a new album on October 21st. Fans anticipated the release because she had not created a new album since Evermore in 2020, and Red and Fearless, Taylor's Version in 2021. Midnights consists of 13 songs, not including the 7 extra songs on her 3am Edition. If you thought the new album couldn't get any better, it did! On October 21st, at three am, she released 7 additional songs to Midnights. Fans knew there was going to be a surprise at three in the morning, but were extremely excited to see 7 additional songs to the album. Midnights quickly became the most streamed album in a single day in Spotify history; consisting of over 185 million streams. She also reached the record of most streamed artist in one day on Spotify. To top it all off, she became the first artist ever to fill up the whole top ten spots on the Billboard Hot 100.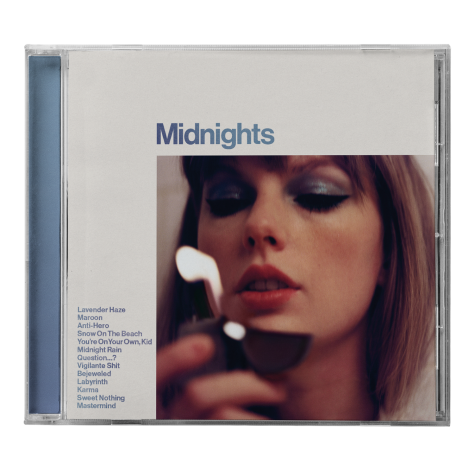 Midnights Tour (2023): 
     While Taylor released a new album, fans suspected of a tour for the upcoming year. On November 1st she posted on Instagram announcing that she will be going on tour in 2023! She will be starting off with tour dates in stadiums in the US, with international dates soon to be announced. Not only will this tour be songs from her newest album, Midnights, this is also an "Eras Tour." This Eras Tour will consist of songs from all of her albums throughout her career. Taylor states on her Instagram  "The Eras Tour, a journey through the musical eras of my career (past and present!)"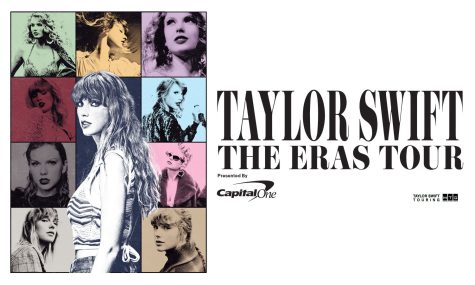 The first day fans are able to purchase tickets is November 14th, at 10am, with pre-sale codes. On November 18th ticket sales will go out to the general public. Taylor's first concert is scheduled for March 17th in Arizona, and she will go all the way through to August 9th in California. 
Past Albums:
Taylor released her very first album in 2006, The Taylor Swift album, with 15 songs. After that, she continued to release several albums including Fearless (2008), Speak Now (2010), Red (2012), 1989 (2014), Reputation (2017), Lover (2019), Folklore (2020), and Evermore (2020). In 2021 she even released the Red: Taylor's Version and Fearless: Taylor's Version These two albums were her existing albums, but her versions are the ones that she owns, rather than her producers, and contain more of her original ideas and choices. She has also released deluxe albums  such as Speak Now (Deluxe edition), Red (Deluxe edition), 1989 (Deluxe edition), Folklore (Deluxe edition), and Evermore (Deluxe edition.)