Call of Duty: Modern Warfare 2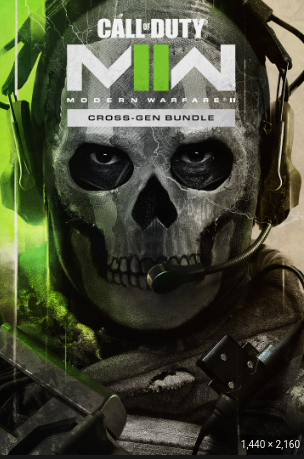 On October 28, 2022, the video game Call of Duty: Modern Warfare 2 was released. This game captivated many teens & adults time. After the release, people began playing and coming back to the game, whose original version was released in 2003.  It is such a popular game that as of November 11, there were 262,875 people playing this game. 
There was some dissent, however, when people who pre-ordered the game were not given early access. Call of Duty: Modern Warfare 2 players were rather let down when the campaign's early access launch didn't occur as planned due to a number of technical difficulties.The PC, PlayStation 4, and Xbox versions of Call of Duty: Modern Warfare 2 have all received complaints from users. It appears that many players will lose at least the first day of early access to the single-player campaign despite the fact that the problems are varied and all of unknown origin. 
The good news is that none of the problems pre-orderers of Call of Duty: Modern Warfare 2 have reported seem to be persistent. Players of Call of Duty on the PlayStation have reported being able to download the campaign from their game library, users of the Xbox have claimed that restarting the game numerous times helps iron out the bugs, and users of Steam have noted that the game has stabilized during the day. 
Hitches are to be expected with a game as well-known as Call of Duty: Modern Warfare 2. Even with a pre-order-only early access period, the traffic surge may cause servers to experience a DDoS attack. Sometimes servers are sluggish to update or go offline. Activision hopes that Call of Duty gamers would be understanding and patient.