Elon Musk buys Twitter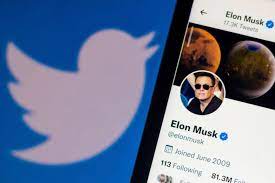 Elon Musk has decided to buy Twitter for $44 billion and has already fired twitter's top executives. He plans to completely make over the app.
Why did he buy Twitter?
Mr.Musk wants twitter to become an "Everything app". He plans to make Twitter a new and improved app that will "help humanity". He also states he bought twitter so that there could be a digital common town square for civilization. 
He wants to change the fact that many inappropriate things can be said on Twitter without any consequences. He believes that the app should be clean of spam accounts and be preserved for free speech. 
How many people will be fired?
On Elon's first day of owning Twitter, he immediately fired CEO Parag Agrawal and CFO Ned Segal. He states he also plans to get rid of at least 75% of employees, but he recently turned around on this statement and says that he will not be firing those employees. 
Although many employees of Twitter still remain on edge and skeptical as to what their future holds while working under Elon Musk. Many say they are currently feeling unsure about their jobs. 
What other changes will be made?
Elon has expressed in several interviews that he wants Twitter to become a private platform. Many wonders if this will also mean that he will make people who use twitter pay a fee to continue. Going private may also mean that Twitter stock in the New York Stock exchange will no longer be a public stock.
He also stated in interviews that he will roll over the ban on Donald Trump that went into effect around January of this year.