New York Islanders 22-23 Season Preview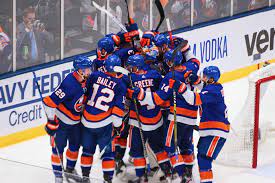 New York Islanders 22-23 Season Preview/Predictions
After a long 3 months since the Colorado Avalanche won the postseason Stanley Cup Finals, the 22-23 hockey season has finally arrived!! And after a long 2 years of COVID-19 protocols, thankfully, we've made it back to normal with arenas packed with fans with no masks and no testing needed. Let's see what the future holds for the New York Islanders franchise. 
What's new?
During the 3 month off-season, the islanders made many adjustments and changes to their team. Including firing their coach, Barry Trotz, after being with them for 4 years. Just a week later, associate Lane Lambert is hired as their new head Coach. Lambert actually won a Stanley Cup assisting Trotz in 2018 with the Washington Capitals. 
Let's take a look at our new roster:
        Compared to last year, we've gained defensemen Alexander Romanov and Robin Salo, and right-wing Nikita Soshnikov. We lost defensemen Andy Greene and Zdeno Chara due to retirement, and a lot of minors who were pulled up were sent back to the AHL.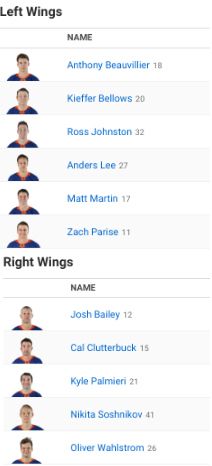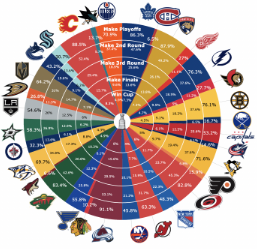 Playoffs?
As of now, It's not looking too good. But it's usually like that with the islanders and we end up pleasantly surprised. It's still very early in the season and anything can happen. We can only hope to at least make playoffs, and maybe a round or two. Stanley Cup, no shot. But that's as expected. As much as I hate to admit it, we're just your average hockey team. But, while winning is nice, this fanbase makes it a win no matter what happens. They will still need to win the close games and rely on their defense, but if they can get their goals per game average to 3.00 or better, they will get back into the playoffs
Predictions
On a more positive note, let's look at the potential of this team and some possible accomplishments. 
Islanders Have Three 25-Plus Goalscorers

Oliver Wahlstrom Scores 20 Goals

Anthony Beauvillier Becomes a Top-Line Forward

Sorokin Wins Vezina Trophy

Islanders Are Top Half in Both Goals For & Goals Against

Mat Barzal Scores 90+ Points and has an MVP Caliber Season

Alexander Romanov Explodes for a 50+ Point Breakout Season
Predicted Superlatives:
MVP: C. Mat Barzal 
Leading Goal Scorer: LW. Anders Lee
Breakout Player: RW. Oliver Wahlstrom, D. Alexander Romanov 
Bounce Back Player: LW. Anthony Beavillier 
As a dedicated Isles fan, I'll just say it straightforward, it sucks to suck. But you never know what can happen. And after Wednesday's 3-0 shutout against the New York Rangers, I will proudly say, LGI.