New York Yankees lose to Houston Astros in League Championship Series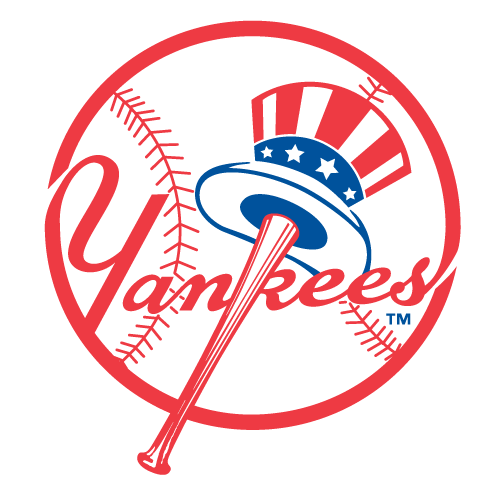 Have you been keeping up with the Yankee's 2022 season in Major League Baseball? They have had some great games, but unfortunately, they had a loss on October 23rd which brought their season to an end. After playing in the Division Series and the League Championship series, they lost the game to the Astros right before the World series. 
Triumphs
The Yankees had some amazing wins this season. They even made it all the way to the Division Series and League Championship series. On September 7th they played against The Twins, and the Yankees won 7-1. Some of the highlight players in this game were Gerrit Cole(a pitcher), Aaron Judge(right fielder), and Lou Trivino(Pitcher.) Another win for the Yankees was on September 20th against the Pirates. This game was a very close one but ended up being 9-8. A few star players in this game were Nestor Cortes Jr (a pitcher) and Harrison Bader (Center fielder.) Yet another win for the Yankees was on October 3rd. They played the Texas Rangers and won 3-1. A couple of the star players were Josh Donaldson (third baseman) and Luis Severino (pitcher.) They had many great plays and made it to the Division series. Their first game in the Division Series was on October 11th against the Guardians. They won 4-1. They also won games against the Guardians on October 14th, October 15th, October 16th, and October 18th. After this, the Yankees made it to the League Championship series. In this Championship, they first played the Astros on October 19th.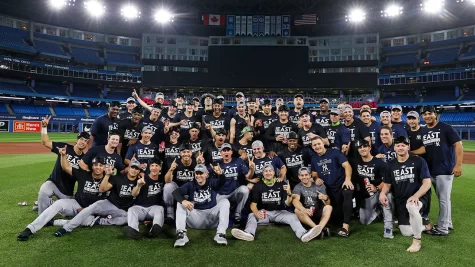 Loses
The New York Yankees had an amazing season with a total of 99 wins, but when it came to the League Championship series against the Houston Astros the Yankees had some tough plays. The Yankees lost all 4 games against the Astros played on October 19th, October 20th, October 22nd, and October 23rd. The Yankees played their last game on October 23rd, with a final score of 6-5, which led the Astros to win and to go on to the World series. The Yankees have not been to or won a World Series since 2009, so this loss was pretty upsetting to the team and coaches. After their last game Manager, Aaron Boone, says ¨It's an awful day, just an awful ending.¨ The owner of the Yankees team, Hal Steinbrenner, says ¨We didn't get the job done … it's time to get it done," Steinbrenner said. "Any time we don't win a championship, it's a disappointing year. We had a lot of good ups, we had some downs, we had some injuries like everybody else."
Plans moving forward
Yankees owner, Hal Steinbrenner, states ¨ As far as Boone's concerned, we just signed him and for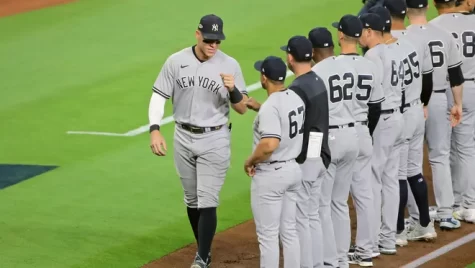 all the same reasons I listed a year ago, I believe he is a very good manager, I don't see a change there." They plan on keeping Boone as their manager and do not blame any losses on him. Player, Aaron Judge, says ¨I try to go out there and do my job and help this team win. I really didn't think of it as my last game here.¨ The New York Yankees plan to keep practicing as a team and planning for their next season.