Golfing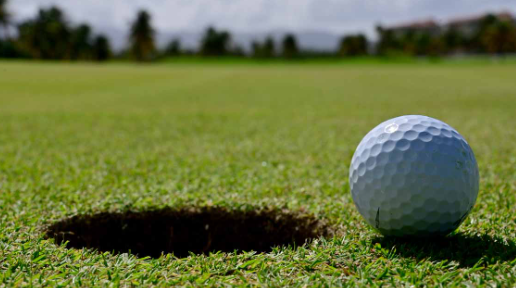 Golf is a sport that is supposed to be relaxing and enjoyable for people of all ages. It takes sometimes months or even years to learn but everyone goes at their own pace and that's not a bad thing. Some people never get it but just play for fun and some people like to play for competition or on teams. But it's a fun sport to play.
What is Golf?
Golf is a sport where you hit golf balls into a series of holes and the main thing is to get the fewest strokes possible to win. The usual amount of holes is 18 in competitive but the regular usual is 9 like in Mini Golf. More boys play golf than girls but golf is for girls or boys. The first round of women's golf was played in 1811. Golf was made in S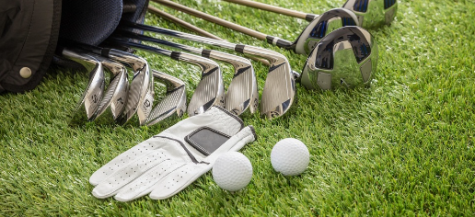 cotland, then started to be played on courses, moorlands, and parklands. It then found its way out of Scotland and became a very popular sport. It's definitely still a popular sport to this day and there are competitions like PGA Tournaments.
How to play Golf
Golf is a very hard sport to play. People think it's easy, some people think it's hard, it's just getting it to the target point where the hard point comes in. You have to be most of the time and sometimes have to hit it really hard to get it far or get it over something. Swinging it can be hard because you have to swing it like a baseball bat up and down like drawing a circle. Hitting holes that are close seems like no problem. It actually is not even if you're 
right next to or in front of it, it can go around it or even bounce out somehow and can mess up your whole score when you're about to finish. Also, a very important thing to have while playing Golf is patience. You may not get it the first time, maybe not the 100th time but you will get there. You just have to practice and learn what you have to improve and do to get better.
How to get into Golf
Getting into golf is not that hard if you make sure not to get frustrated while trying to learn it. It takes a lot of practice to learn how to play. First, you can go to the driving range to practice your hitting. So you should get a cheap golf bag so you can use different clubs because each one is for something different. For example, there are irons and wedges. People mostly use drivers and wedges drivers are used to hitting very far. It's hard to learn how to hit straight but when you do it a lot it gets much easier. Then when you get comfortable at driving ranges you can go to real holes to hit them in and that's the real way to play golf I would say it's easier because most of the time your hitting the golf ball on the ground and only if you have to hit it over a river or something that's when it gets hard. The thing is you have to stay focused while playing, don't get distracted by the people around you or just anything around you just focuses on the golf way and hit it. Golf is 10% physical and 90% mental. It takes a lot of focus to learn.