Kosas Concealer
The Kosas concealer has been getting very popular recently. It first started trending on TikTok and everyone who reviewed it had good things to say about it. I also went out of my way to buy it since it had many good reviews and it was worth the hype. Even though it's not the cheapest option for concealer, since it is 30 dollars, I consider it to be worth the moeney.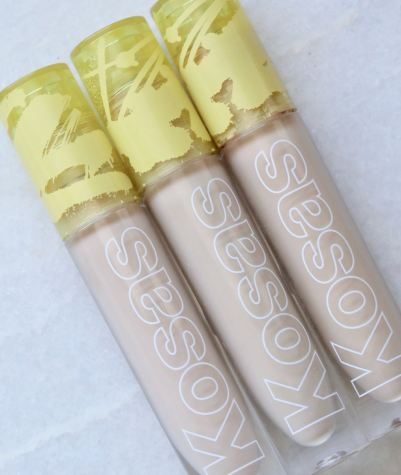 The good things about the Kosas concealer are: 
It has all day full coverage 

Hydrating 

Brightens the skin 

16 different shades 

Cruelty-free 
The only con that it has:
It has a short shelf life 
Overall the Kosas concealer is hydrating and gives you a glowy look and never creases over time. Most concealers crease and look oily after a few hours, but not the Kosas.  The Kosas concealer is 28 dollars and can be found at Sephora, Kosas, or Amazon. It's easy to find it and Kosas has more products which means if you like the concealer other products would be good to try out.