The Rare Beauty Blush: Is it Worth it?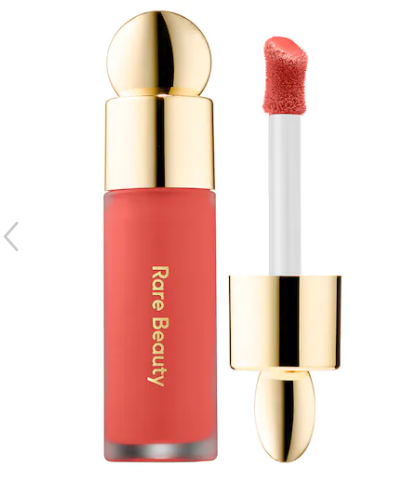 A product that is worth its price and has gone viral all over social media for its long-lasting wear, beautiful look, and amount of product per bottle is the "Rare Beauty" blush. This blush comes in a large variety of colors to match your skin tone regardless of who you are. The Rare Beauty line was created by the famous singer and actress Selena Gomez. 
The Rare beauty blush comes in shades called Believe, Encourage, Joy, Hope, Happy, Lucky, Grateful, Bliss, Love, Grace, and Faith. I have tried hundreds of both drugstore and high-end blushes and I usually find the color too pink, or it causes breakouts. With the Rare Beauty blush, there is a shade for every skin tone and complexion and only one dot of blush on each cheek will not only last the whole day but give your skin a beautiful sun-kissed glow. The item is $20 for the bottle but lasts you months on end considering how little you need for each use. Although $20 seems like a lot for 0.25 oz of product, a little goes a long way with this blush and I was shocked by its not only amazing coverage but a perfect fit to my skin. The price will pay off in the long run as well as the fact that rare beauty is cruelty-free and great for sensitive skin. The Rare Beauty blush can be purchased directly from the rare beauty website, amazon, and online or in-store at Sephora! This product is a must-have for a full-face makeup look or a natural no-makeup look!