The Secret Window Movie Review By Ella Utano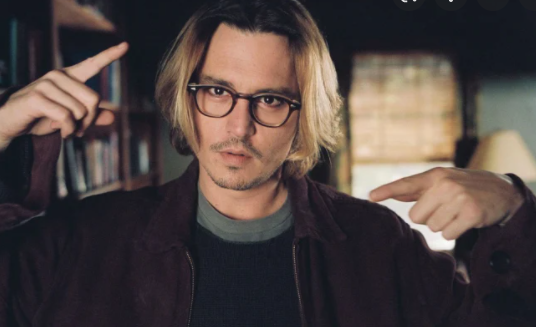 Psychological thrillers over time have done it over and over again – Russell Crowe in A Beautiful Mind, Christian Bale in American Psycho – the trope "it was all in his head" is always an interesting twist to any story, if done well, And was it done well.
Released in March of 20
04, Secret Window is the movie interpretation of a short story written by Stephen King, in Four Past Midnight. The story follows Mort Rainey (played by Johnny Depp), an estranged author living alone in the woods for writing inspiration. It begins with the introduction of Rainey's struggle after separating from his wife and the process of going through their divorce. Though she cheated, his ex-wife seems to still be relatively in the picture: checking up on him every once in a while with a phone call or even a visit. It seems to be a fairly mundane movie until a man by the name of  John Shooter appears at his doorstep. Accusing Rainey of plagiarism, Shooter claims he originally wrote the book Rainey recently published. Rainey is confused and in denial as he claims his book was based off of a real situation with his wife and her secret window. After Rainey denies any sort of plagiarism, Mr. Shooter begins to threaten Rainey, starting off with letters at the door and going to extremes like killing his pet and constantly harassing him. The ending and true story is revealed to the audience when Rainey's ex-wife and her lover appear at the cabin, confronting Rainey about the divorce papers, and showing that John Shooter was actually a split personality of Rainey. He murders his ex-wife and her partner, and he gets away with the crime because the police still believe that there is a man by the name of  John Shooter somewhere out there.
Though I definitely enjoyed the movie and would rate it highly, there is one thing I didn't like: the slow progression of the plot. It could simply be my impatience, but I think the director's attempt at a build-up of the plot was overplayed and drawn out. However, every other aspect of the film exceeded my expectations on almost every level. The set design was aesthetically pleasing; everything looked realistic. Growing up in Northeastern America, I've seen many towns, houses, and decor in real life that matched the town highlighted in the movie. Depp did a phenomenal job (yet again) playing a        character who truly was so terrified of himself. He was able to successfully portray a man whose greatest enemy was his mind, adding him to the aforementioned list of the best to do it.
By Ella Utano