Bridgerton Series Review By Ella Utano
Bridgerton Season 2 Delivers!
The premiere of Bridgerton Season 2 has brought households together for watching; I myself spent the weekend at my aunt's in the city so we could binge all eight hour-long episodes. And was it worth every second…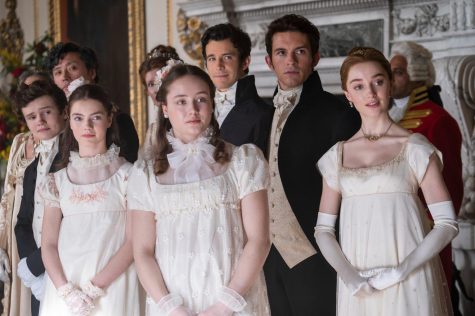 Exposition:
Our story follows an angsty Lord Anthony Bridgerton – heir to the Bridgerton estate and eldest sibling – and his sudden quest to find a wife and settle down in this upcoming social season. Here is where we are then introduced to a Miss Edwina Sharma, who has been deemed this season's diamond, and her protective elder sibling, Miss Kate Sharma. The story follows Anthony's quest to marry Edwina, and by doing so he upsets Kate (understandably, considering his poor reputation).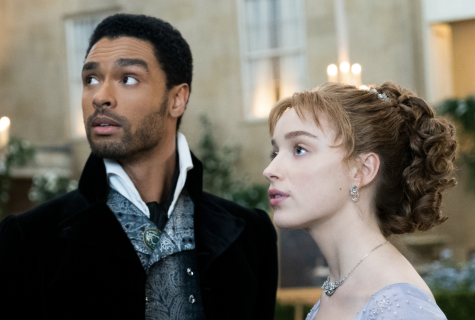 While Anthony does his best to get along with Kate, the season still covers the developments of the other Bridgerton siblings. Eloise enters her first social season as a debutante, though it does not go quite as planned as we are introduced to a certain Mr. Sharpe, who plays a pivotal role in her story. Benedict's story, on the other hand, becomes more developed after being accepted to art school, and Colin has just returned from what seems to be a very thought-provoking trip to Greece. The Featherington family plot is also further developed – and how could it not, after the quiet Penelope was revealed to be Lady Whistledown to the audience?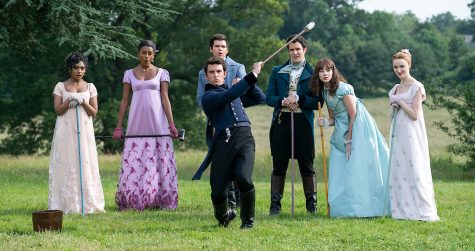 Opinion:
This season overall met expectations – which was hard to do, considering last season's success and the major differences between the progression of both stories. The cinematography and fashion choices were incredible – many times I was considering how I could be an extra on the show just to wear these dresses. Lady Bridgerton and Kate Sharma had my favorite wardrobe, with a highlight of dark greens, purples, and pinks. I was specifically excited about this season's soundtrack, as I've already declared my wedding song to be the infamous season one cover of Taylor Swift's "Wildest Dreams." My personal favorite from this season – the Harry Styles cover of "Sign of the Times" – has been on repeat.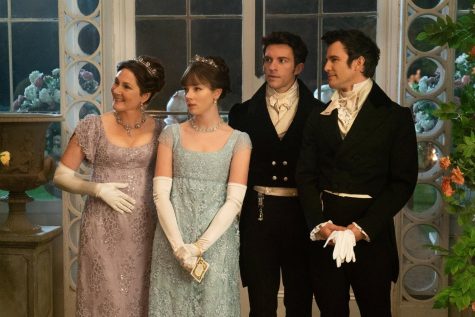 I can't rave enough about how good this season was – leaving me even more excited for next season and the emphasis on my favorite of "the ton" – Mr. Benedict Bridgerton.
By Ella Utano