Invest Some Time in the Investment Club! By Sarah Beggins and Ella Utano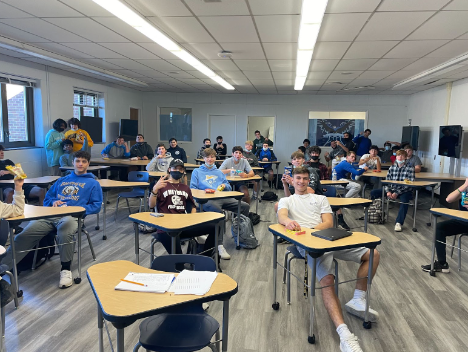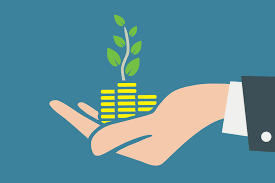 Recently, we had the chance to talk to the creators and the co-presidents of the Investing Club, juniors Matvey Baranov and Viraaj Hegde about what inspired them to create the club and what the club's mission is.
Ella: Where did the idea for this club come from, and how did you come up with it?
Matvey: We tried to think of an idea for a club to start and we thought about how a lot of people talk about investing, but not a lot of people know what it is or how to do it; they just know that it's profitable. We wanted to help out and get people started early in the investing process.
Viraaj: We wanted to give people a way to practice investing rather than just read about it.
Sarah: How did you get other people involved in this?
Viraaj: We started by telling Mr. Salvaggio, a business teacher.
Matvey: We also told all our friends about it, and then it spread by word of mouth.
Ella: Why do you feel like this is a necessary club for students to be involved in?
Viraaj: We feel like investing is such an important thing to know about. Especially as kids want to start saving for the future. Many kids want to start making money, so we can increase our quality of life. We needed to make a club teach people how to invest properly.
Ella: Why do you think it's necessary to start now? 
Matvey: The earlier you start, the more knowledge you build up. Plus the apps that we use to practice investing don't use real money, so it's free practice. If you mess up you aren't losing anything. That takes away the risk of physically losing, all while building knowledge.
Viraaj: There's no risk of losing real money, so people can invest without any doubts.  
Sarah: Who presented this idea to the administration, and what was their reaction?
Matvey: They were mostly in support. We first talked to Ms. Ferrara and Ms. Gordon and they thought it was a good idea and supported these kinds of new unique clubs that get kids involved with teachers and with each other. We also don't have anything similar to an investing club; the closest we have is DECA.
Ella: What was your goal in creating and sustaining the club, and what can kids take away from the experience?
Viraaj: We wanted to create a community of investors in Hauppauge, and we already know that other schools have investing clubs and so we wanted to make one in Hauppauge for young investors to come together.
Sarah: Do you have any upcoming events within your club and do you connect with other schools?
Viraaj: Yes, we have connected with the cash club and investing clubs in a bunch of other schools on Long Island, and we have done the Newsday Investing Contest. 
Sarah: When and where does the club meet? Do interested students need to have any experience with investing to join?
Matvey: The club meets on Mondays after school in room 349, and will resume next school year. Interested students do not need any experience, everyone is welcome. 
Ella: What does a typical meeting look like?
Viraaj: A typical meeting usually starts with a lesson about investing, we try to cover a new topic every week. Then, we play Kahoot or we let people practice trading stocks on their accounts. 
Sarah: Who are the club's other officers and what are their roles?
Matvey: Our Vice President is Matthew Mangafas, our secretary is Sreenand Mallisetty, and our marketing officers are Bobby Doumazious and Ryan Capece. 
Ella: How did each of you get involved in investing and how long have you been doing it?
Viraaj: We both have been investing for a few years, both in paper (fake) accounts and real custodial accounts from our parents. 
Ella: Do you see finance as a possible career or is it just a hobby? If a career, in what capacity do you see yourself?
Viraaj: I wish to pursue a career in finance, specifically venture capital. 
Matvey: I don't, but I do believe that investing is a necessary skill that can benefit everyone, regardless of career choice.
Sarah: What is your long-term vision for the club? You are both graduating next year, so what do you hope to see happen for the club after you leave?
Matvey: We want to maintain the investing club as a permanent establishment at Hauppauge High School. We hope to elect younger officers next year who will keep the club going. 
Ella: For our readers who want to learn about investing but cannot commit to the club right now, what advice or tips can you offer?
Viraaj: Try setting up a paper (fake) trading account to start investing without using any real money. This will keep you safe from losing money while also letting you learn about the stock market. Once you are comfortable with the ideas and concepts around investing, you could ask your parents to help you set up a custodial account, which would allow you to trade with real money, and start making money!
We want to thank Viraaj and Matvey for taking the time to sit down with us and tell us all about their club. The club welcomes new members, so check it out if you haven't already.
Written by Sarah Beggins and Ella Utano