Hauppauge Yearbook Class!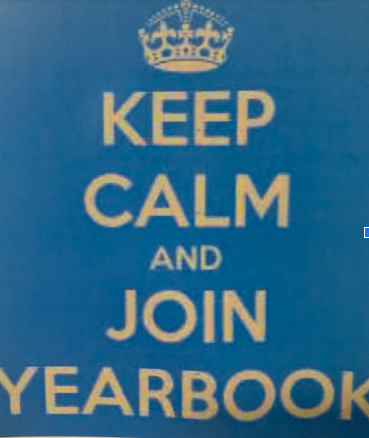 Yearbooks are a long-loved, time-honored tradition that many may take for granted. But quite a bit of work goes into the production of these books; a whole school year's worth. The "Journalism: Yearbook" class spends their periods drafting, organizing, and compiling the yearbook. This isn't an exclusive class, you too could have control over what pictures are featured in the yearbook.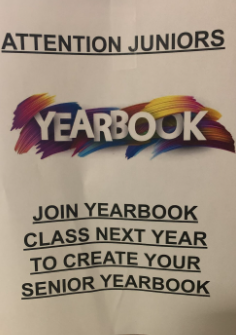 The Yearbook Class is currently run by Mrs. Lovergine and the three editors; Emily Sheridan, Christie Werkmeister, and Adrian Faraguna. The three originally joined the class so they could spend more time together. "There's only one period of it, so if you and your friends do it you're guaranteed to be in the same class," says Sheridan. But as the year went on, they found coordinating the yearbook to be a fun and exciting experience, so they continued on for the next 2 years. Each day, the class members make pages, organize pictures, and create layouts, working together to create "to make a beautiful book full of pictures that represent our entire grade so we can remember our senior year for the rest of our lives," as Sheridan puts it.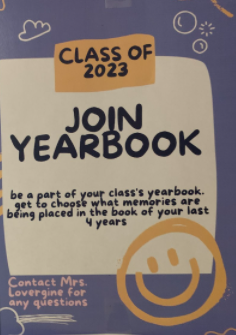 The biggest appeal of joining the Yearbook Class is the control over photos. Most people's biggest complaints about the yearbook every year usually include that there are not enough photos of this club, no pictures of this team, or no clips from this field trip. But editor Christie Werkmeister explained that if you join the Yearbook Class, "people can feature themselves in the book and the people that they're friends with" so they will never be let down by the end result. Mrs. Lovergine elaborated that students "have to rely on one another to build the layouts, to come up with the themes, to discuss what colors they want to do, what fonts they want to utilize." So it does seem that the best way to avoid being disappointed with the yearbook's end result, is to be a part of its creation.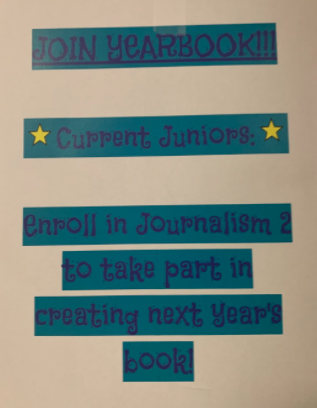 Yearbooks are an intrinsic part of society and an important one at that. Yearbook editor Adriana Faraguna believes the yearbook is important because "many people look back on the yearbook after graduating high school, and it allows them to remember all of their fun memories and experiences throughout high school." Being a part of the Yearbook Class means having more loving memories associated with this nostalgic piece of the past.
      The Yearbook Class is a fun and exciting course available to all grades. This class offers opportunities to spend time with friends, control over the yearbook, leadership opportunities, and the chance to be a part of something big. Yearbook is currently looking for new members, so if you're interested, talk to your guidance counselor and organize your schedule for next year. Then, you too can be a part of the satisfying and fulfilling experience of making something grand from a few simple photos.