Stony Brook's WISE Program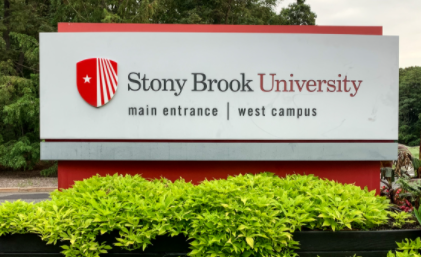 The WISE program is a highly selective program associated with Stony Brook University. The program is designed to get more women into STEM positions in the future. Five sophomore girls are selected each year based on their math and science grades. WISE meets in the fall and spring, once a week for five weeks. The classes are taught by mentors who attend Stony Brooke University. The mentors teach about the subject they are majoring in, which can be anything from biology to mathematics and probability. The program starts in sophomore year and the participants are expected to continue all the way through senior year. 
     I personally am a part of the WISE program and joined this fall. I have done classes on biomechanics and now probability. I personally like biology the best, and my previous mentor tried to cater more activities to all of our interests. The WISE program helps me get to experience types of science and math that I might not get to try in school. Even though we are still virtual, the mentors are doing their best to make everything fun and do some hands-on activities. Mrs. Sammon and Mrs.Butalewicz are two of our school's chaperones for these WISE meetings and trips.
     In the chaperones' words, "WISE is a program that is designed to expose students to sciences that they otherwise would not get to experience in high school classes." It gives select students exposure to more than what they get to see in regular STEM classes. Mrs. Butalewicz says that "WISE helps students appreciate the science programs and know that they have options in the future." Both Mrs.Sammon and Mrs.Butalewicz said that WISE helps open new doors for females in STEM. Both of these chaperones believe that while WISE is hugely beneficial for the students involved, it is only a small step towards gender equality in STEM positions. Although the goal of WISE is to get more women into STEM positions, it is only a very small stepping stone for an ungendered work field. Savvy Dusad is a WISE student who has been a part of the WISE program for four years. She started in middle school and continued this year. In her opinion, WISE teaches about sciences that she would have normally not been exposed to in school or own her own. WISE will also look good on her college applications, incentivizing continuing the program. 
     Overall the WISE program is a program run by Stony Brook University. The mentors are students at Stony Brook, and the participants are girls from schools all over Long Island. This program helps expose students to sciences that they would not be exposed to in school. WISE also helps more women get into STEM careers. This program is very unique and beneficial to those who are a part of it. It is very important that more women get into these STEM careers so there is less of a gender divide in the science and math fields.