What Happened to Bob Saget?
As a big fan of Full House and Fuller House, it is devastating news to hear that Bob Saget has recently passed away. Bob Saget was beloved by many people as he played Danny Tanner in Full and Fuller house.
On January 9th, 2022, Bob Saget was found dead at the Ritz-Carlton hotel, in Orlando, Florida. There is no definite cause of death found out yet, but they are continuing to figure it out. Chief Medical Examiner Joshua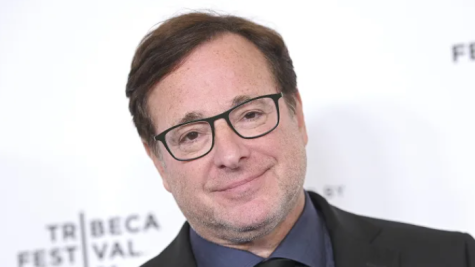 Stephany wrote, "At this time, there is no evidence of drug use or foul play,". Besides this information, their full investigation and autopsy could take up to 10-12 weeks to finish. Because of this, it may take a long time to find out the official cause of his death. 
Not only was Bob Saget beloved by Full House fans, but he was also an American stand-up comedian and television host. He was loved by many and his passing away has broken many hearts. 
The Full House Crew Reacts
When the crew of Full house and its sequel fuller house had found out that Bob Saget had passed away, hearts were immediately broken. This crew was like a family and meant a lot to each other. Candace Cameron Bure, an actress who worked with Bob Saget had posted multiple posts on her Instagram in response to Bob Saget's
death, along with the other crew members. She had said in her caption "I'm not saying goodbye because you'll never leave my heart. Even with this gigantic tear in it" Candace Cameron Bure. Other responses from the crew are as follows, "I would always say "your the best TV dad ever". And he was." Jodie Sweetin. "I'm not ready to accept that he's gone – I'm not going to say goodbye yet." John Stamos. By reading all these things that the full house crew has said about Bob Saget shows the true relationships between all of them and how Bob Saget will forever be in their hearts. 
Background Information
Bob Saget was born on May 17, 1956, and died at the age of 65. He was born in Philadelphia and was a famous stand-up comedian and actor. He had three children, Aubrey Saget, Jennifer Saget, and Lara Saget. He started to study his film career at Temple University, but after he had graduated, he went to study film at the University of California. But soon after, he ended up quitting. 
He had moved to Los Angeles and started to pursue his comedy career, and as that wasn't going to be great he started to get small roles in TV and movies. 
"No one gave better hugs than Bob" – Cast of Full House