All About Olympian: Michael Phelps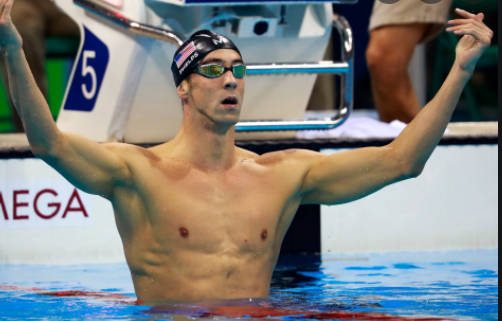 Who is he?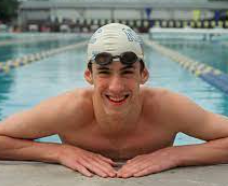 Michael Phelps is an American swimmer and record holder for the most Olympic medals in history. He first joined the Olympic swim team at the age of 15, and 13 years later he made history as the oldest individual gold medalist in all of swimming history. At the age of 28, he became the most decorated Olympian in all of history. 
Family and Life Growing Up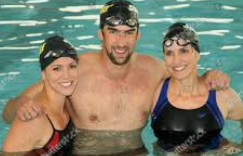 Michael Phelps grew up in Baltimore, Maryland, and began swimming because of his two older sisters, Whitney and Hilary. Phelps was afraid to put his head underwater and only did backstroke until he was around 8 years old. Ironically enough this became one of his better strokes. According to his family, Phelps was always very single-minded and focused on swimming a lot. Phelps himself said "If I didn't swim my best, I'd think about it at school, at dinner, with my friends. It would drive me crazy."
Medals and Records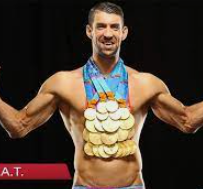 Michael Phelps has a total of 28 Olympic Medals and he has set 39 records. Phelps is the first swimmer to win 4 gold medals in a row in the same event; the 200-meter individual medley. He also became the youngest swimmer to acquire a gold medal, as well as the oldest later in life. This just proves how talented he is. He is one in a million, and there isn't going to be anyone as good as him in a very long time. Phelps knows he's the best, and he's not afraid to admit it. "If you want to be the best, you have to do things that other people aren't willing to do."
Where is he now?
     Michael Phelps retired in 2016 and is now married to Nicole Phelps. They have 3 kids together, Boomer, Beckett, and Maverick Phelps. Michael Phelps no longer swims but he owns his own brand of swimwear and is a part of many organizations that spread awareness of and aid in mental health issues.