Islanders Back on Ice
Returning To Ice
     The New York Islanders had recently suffered a COVID-19 outbreak. However, they have just recently been cleared to get back on the ice. After having to postpone two games, they are finally getting to play again. Many are anticipating seeing their next game. As of right now, the Islanders have a score of 8 wins and 12 losses. They're already starting off in a not-so-good, and place COVID did not help them anymore. Hear it from Islanders coach Barry Trotz "Guys coming back, I think it throws a little bit of rhythm off the guys coming back, and I can only talk from our guys".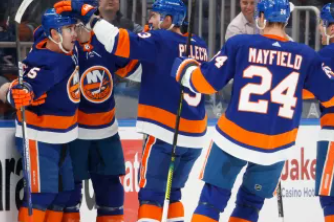 Islander coach Barry Trotz said it himself that after returning from quarantine, there is a little bit of rhythm that has been thrown off, and is going to take a little while to gain back.
Player's Opinions
     Coming back from a COVID outbreak was rough on the Islanders, here are some thoughts from the players. Andy Greene said, "I was pretty fortunate I didn't have any issues, really." Greene is comparing his return to his return after his All-Star break. For some, coming back from quarantine was harder than others. Although they have had a bit of a rough time, they are starting to crawl their way back to success. During December they had a hard time as they lost 8 games in a row, they are still trying hard and are pushing themselves.
Coaches Thoughts
     Barry Trotz said, "We've dug ourselves a huge hole [but] it doesn't mean we can't dig ourselves out of it." Trotz is saying, although they have had a rough start since returning back to the ice after the outbreak, they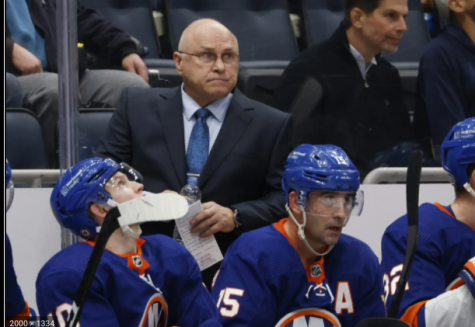 are going to get back up to speed. "Everyone is trying so hard, but sometimes, when you try too hard, you get out of your comfort zone in terms of what's expected," he said, "so we're just going to try to piece our game back." Barry Trotz talks about how the Islanders are going to put themselves back together and get back to normal. 
Current Scores 
     The Islanders' current scores from mid-December to early January are as follows: On December 4 they won with a score of 4:2 to the Devils, on Dec 14 they suffered a loss of 1:2 to the Red Wings, on Dec 16 the Islanders win with a score of 3:1 against the Bruins, on Dec 19 they lost with a score of 3:4 against the Golden Knights, and in their last game of December they won with a score of 4:1 against the Sabres. And with their first game of the new year in 2022, they started off with a great start on January first by winning against the Oilers with a score of 3:1. 
The Islanders have been back on the ice for about a month or so now, and are starting to pick up back to their normal pace. With hard effort and motivation they are working their way back to where they started.