Michael Seda Memorial Concert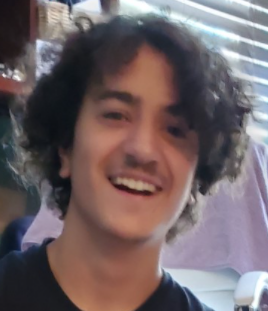 On August 22nd, Hauppauge alumni Michael Seda died at the age of 18 after losing control of his car and crashing into a tree. Rather than flowers or gifts, Michael's family has requested that donations be made to the "Michael Seda Scholarship," dedicated to helping young people study animal science. To raise money for this charity and honor Seda's memory, Hauppauge teachers, students, and community members hosted the Michael Seda Memorial Concert on Friday, November 5th. 
     The event was organized by the Hauppauge Branch of the National Honor Society and Assistant Principal Joy Ferrara. The entrance fee for the event was five dollars, and raffle tickets were sold for those who wanted to make extra donations and have a chance to win fun prizes. Raffle baskets were made by different Hauppauge clubs and families. There were also many prizes meant to get people involved in school events, such as priority seating at the school musical or a "graduation package" that pays for a student's cap and gown. 
     The concert was headlined by Hauppauge music teacher Jason Dorsa with retired social studies teacher Jeff Parret. They played a variety of music from different time periods and genres, each song intended to comfort and console a community struck by loss. Mr. Dorsa was very eager to help Michael's family, he reminisced about Michael's time as a cellist in the orchestra and his role as Conrad Birdie in Bye Bye Birdie.  "I loved this kid, I had both of his sisters, so this was important for me to be a part of," said Dorsa. He felt that playing for everyone was "an opportunity for me to help the community heal a little bit from a real tragedy." 
     If one word was needed to describe such a stirring event, the obvious choice is community. Students and teachers, elementary schoolers and graduates, old and young, weak and strong, all came together to celebrate the life of Michael Seda and forge a scholarship for good students like him. Mackenzie Buscarino was one of the event organizers and attended the concert with her parents, 3 younger brothers, and little sister. She directed concert attendees and made prize baskets to raffle off, gifts supplied by local businesses and people. One "high-end prize" was a basket containing all of Michael Seda's "favorite objects," made by his close friends. Mackenzie thinks the concert is about "showing the importance of coming together in our community."  Another attendee was Hauppauge health teacher was Jessica Kulesa, who had Michael as a phys ed student and thought "he was a delight to have in class," said "it's a wonderful way to come together to honor his memory." Jeffrey Kramer, Hauppauge alumni and friend of Seda's, said "This night means honoring a good friend, and even though we miss him I think it's something the whole community can come together [for]. That's what Hauppauge's all about, we always come together, the community always comes out for stuff like this." So while tragedy may persist, our community perseveres through it.
     Overall, the concert was a powerful and moving event that brought Hauppauge together and should be considered a hands-down success. Below is a link to donate to and learn about the Michael Seda Scholarship, please contribute if you can: