Are Airpod pros worth it?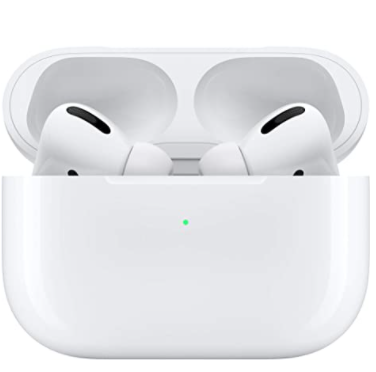 Airpods are a type of device used all over the world and everyone uses them on a daily basis but are they worth the money? Airpods tend to be on the pricey side, there are 3 generations of AirPods which make the price of the range. They all have their pros and cons to it but it depends if they are worth it. The product which will be reviewed is the air pod pros. The air pod pros cost- 250 dollars, pretty expensive but are they worth the price? 
The Airpod pros are wireless earbuds created by the company Apple. Their effective noise cancellation and excellent call quality make them a great product. The main reason why earbuds or headphones are bought is to be able to make calls with some privacy or to listen to certain things while someone wears earbuds the whole point of them is to be able to block other sounds that aren't what they are listening to; this makes the airport pros a great choice since they are known for their great noise cancellation quality. One other quality they have is they are very secure, compared to models before the air pod pros they are easily able to slip out of your ears but the air pod pro is the opposite. They are more secure and even if you are running at full speed they will stay in your ears so you don't have to worry about them, but let's say that they do fall out when one earbud falls out whatever you are listening to stops to inform you that one of them fell off. These Airpod pros contain a wind-proof mic. Terrible weather shouldn't be an issue anymore as they are wind-proofed whether it's going to be a sunny, windy, or rainy day. If you use earbuds to exercise well then Airpod pros are sweat resistant. 
Some cons about the Airpod pros can be how if you don't have an iPhone or any type of apple product. They are easier to pair with an Apple product even though they can pair with androids it can sometimes take a while or it won't work in the worst cases. Another con would be the price, they are pretty expensive compared to the previous generations. The battery life is somewhat decent but you have to charge them since they are wireless, which can be a disadvantage for some because sometimes we forget and that means we can't use them since they are not properly charged.