Beats Solo 3's. The Ideal Headphones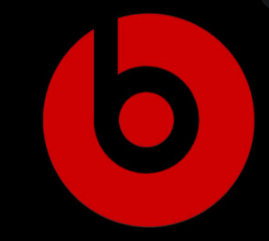 The Beats Solo 3's were released in 2016 by beats. I own a pair personally and I find them incredible for a multitude of reasons. They can skip songs, connect without you having to look at your phone, pause your music, and raise and lower the audio's volume. The beats are a pretty ideal headphone for a high school or college student. These headphones are fully Bluetooth so there are no annoying wires or accidental unplugging. 
Pros and Cons
    The Beats Solo 3's have a lot of pros. They are very hands-free, in many ways, which is very desirable. You do not need to have your phone open for anything whilst listening to music. Anything you need to change can be done via the headphones. They are also compatible with every music app. They are quite big and clunky, which can be undesirable for some as they may not fit with everyone's aesthetics. They do however come in a variety of colors, which can help with some of the aesthetic preferences. The Beats Solo 3's cost about two hundred dollars. This price is definitely high, but you get exactly what you pay for. The beats are ideal for college and high school age students because they are convenient when doing school work, and whilst walking between classes. They are also sound-canceling so you can work in peace. The connecting process is quick, easy, and is very simple. 
Demographic
     I believe that these are the ideal headphones for students. They are extremely comfortable, both on your ears and around your neck. They are sound canceling, so doing work in peace is no longer a problem. They are easy to store, transport and are extremely durable. I have dropped mine many times and they still work perfectly. They stay on your head really nicely so they are good when running or working. These headphones are ideal for people who need peace and quiet or are always on the go. 
    The Beats Solo 3's are really good headphones for multiple reasons. They are definitely worth the investment, especially for students. They are ideal for working in peace, listening to music, and conserving phone battery. They are comfortable and durable. I highly recommend that anyone who is looking for a good pair of headphones invests in a pair of Beats Solo 3's.