Diving in Deeper into Tesla
               Tesla was founded in 2003 by a group of engineers who wanted to show that driving electric automobiles was not a trade off. That they are superior to gasoline cars in terms of performance, speed, and fun to drive. Tesla now manufactures not just all-electric vehicles, but also renewable energy generation and capacity frameworks that are infinitely adaptable. Tesla believes that the faster the world moves away from fossil fuels and toward a zero-emission future, the better. In 2008, the Roadster was the first vehicle to feature Tesla's cutting-edge battery technology and electric power train.
                 Benefits and features of the Tesla products. Tesla's advanced driver assistance framework is included on all models. Autopilot is designed for cautious drivers who keep both hands on the steering wheel. Tesla has integrated a previously unreleased "caraoke" feature that allows customers to choose from a large library of music and melody verses. The playlist also includes music in a number of different languages. But don't get the idea that you'll be able to sing caraoke while driving; this feature requires you to come to a complete stop. The Model X and Model Y are equipped with a powerful HEPA filtration system that keeps dangerous chemicals out of the cabin, a feature known as Bioweapon Defense Mode. All Tesla models come equipped with a unique touchscreen that includes a variety of features such as multimedia entertainment and real-time activity data. On the screens, standard administrations such as climate control and route are also available, although they do not appear to be similar to anything else on the market. There are high-tech touch screen spilling administrations that enable you to watch your preferred shows from the inside of your Tesla. This highlight, like the caraoke highlight, necessitates you being stopped. You'll also be able to use the internet. You'll use Tesla's premium network to view a variety of websites when your car is parked. Each Tesla has virtual Easter eggs ranging from Santa in a sleigh to a rainbow-like city to the harbor of your supercharger lit up in rainbow hues. 
               Tesla's include a smart auto-rising discuss suspension system that adjusts based on your vehicle's GPS coordinates. Clients can also physically modify the suspension solidity using the Tesla control board. If you're traveling across the country and encountering changes in the road, this feature could be really useful. Sentry mode allows you to keep an eye on your parked automobile from any location on the globe.Tesla's capable stopping sensors allow drivers to be fully aware of any things that are approaching too quickly. If a question approaches your vehicle too closely, the automobile will warn you with audio and visual indications that you are approaching something dangerous. Across 25,000 Tesla supercharging stations can be found around the world. According to Tesla, you'll be able to charge your car in as little as 15 minutes and travel 200 miles on a single charge. There are a few non-traditional Tesla critical outcomes that could occur. If you don't want to use your phone or credit card, there are also one-of-a-kind key coxcombs shaped like a Tesla automobile. The Tesla app, which allows users to manage their car from nearly anywhere, is one of the most intriguing aspects of the company. If sentry mode is activated, the app sends real-time updates. You may also monitor your vehicle's status while it's charging, regulate the air conditioning and heat, and lock and unlock it.
                Both inside and out, Tesla automobiles are stunning and minimalist. Tesla, according to Elon Musk, are "computers on a wheel." Tesla is the only manufacturing vehicle on the market with a basic design. A gorgeous glass roof is standard on every Tesla vehicle. Cybertruck, on the other hand, we consider is large and unsightly. Tesla accepts orders and sells automobiles directly to customers through its website. They don't have a storefront. As a result, there is no need to go to a dealer. There's a reason why dealers have such a bad image.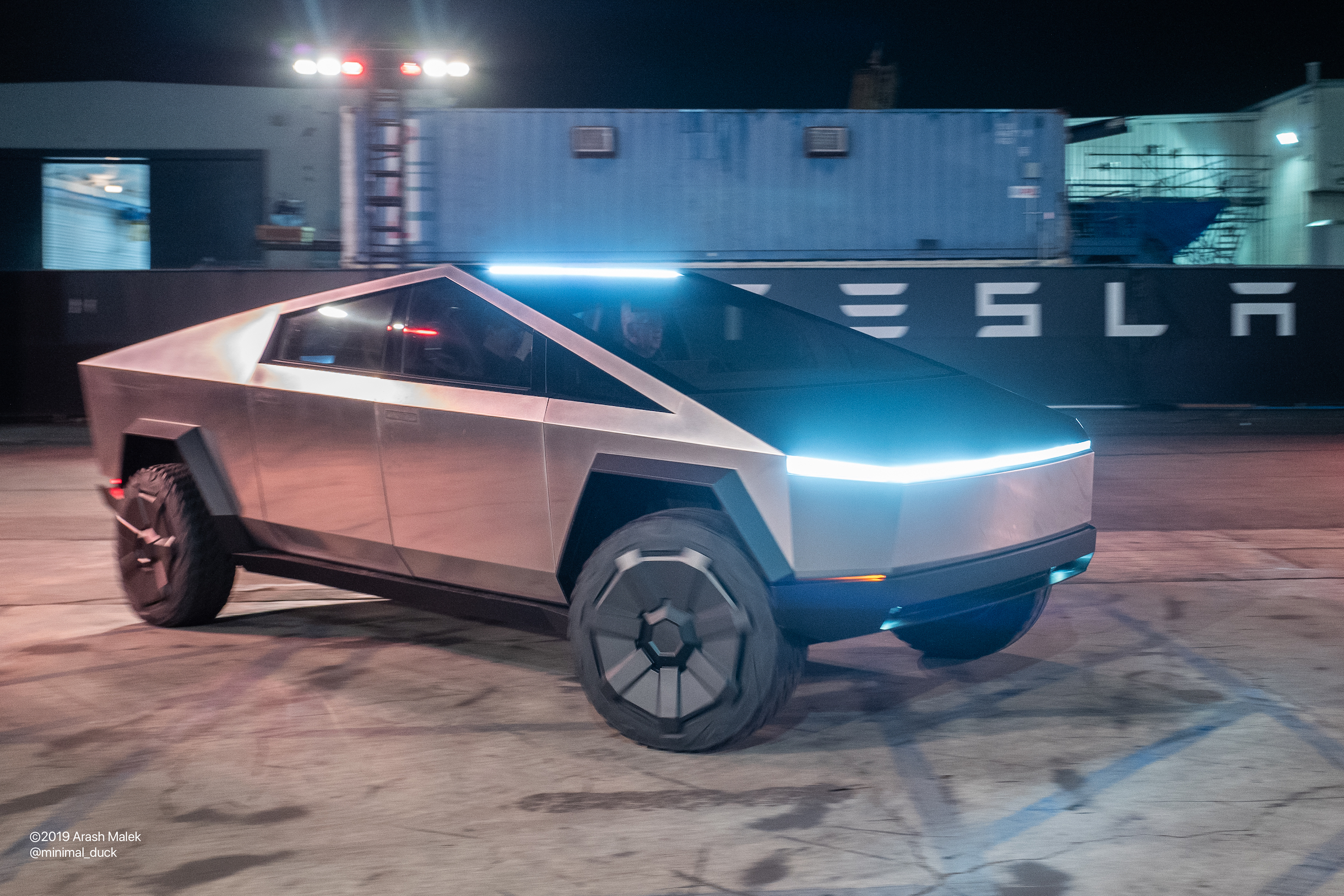 They begin by mistreating their customer. Second, the salesperson, who is also the financial manager, is always attempting to defraud unsuspecting customers. You don't need to travel anywhere when you buy a Tesla. You can place your order and submit all essential papers online from the comfort of your own home. Tesla would send your automobile to your desired location within a few weeks after the paperwork and finance are completed. Tesla can also deliver your vehicle to your house or office, depending on where you live. Fuel cost reductions Tesla automobiles are extremely fuel-efficient. A Tesla is less expensive to operate than a fuel vehicle. Let's analyze the Toyota Camry vs. SR+ Model 3 driving costs to give you an idea (gas vs. electricity). Stations with superchargers Thousands of fast-charging stations have been strategically installed across the world by Tesla. If you're looking for an electric vehicle, a Tesla is a great option. Because only a Tesla is capable of making a cross-country road trip without difficulty. When you drive your Tesla car out of a dealer parking lot, it is general known that it loses 20% of its value immediately. It depreciates in value with time. Vehicles like the BMW and Nissan Leaf depreciate astronomically. Tesla vehicles offer superior performance that no other car can match. Even a test drive in a Tesla, according to Tesla owners, will make you hate gas automobiles for the rest of your life. Gas cars would appear to be uninteresting. Furthermore, no other gas car can match Tesla's quick acceleration and performance.
               The Tesla Model 3 is the most affordable Tesla on the market, and it has a lot to offer, including a long range and stylish aesthetics. The rear-drive Standard Range Including model starts at $45,190, plus a destination cost of $1,200. The estimated driving range of this vehicle is 262 miles. The Long Range variant has an EPA-rated range of 353 miles and starts at $51,190, while the Performance model has an EPA-rated range of 315 miles on a full charge and starts at $59,190. All-wheel drive is standard on both the Long Range and Performance variants, thanks to independent electric motors at each axle.The Model S is the only Tesla with all-wheel drive and is much more expensive than the Model 3. The Long Range model costs $96,190 and has a range of 405 miles on a single charge. If you really want to spend a lot of money, the tri-motor Plaid variant's price has been raised from $119,690 to $131,190, following the announcement that Tesla will not produce the 520-mile, higher-performance Plaid+ model, which CEO Elon Musk claims is no longer essential. However, this cost might be justified. The Model S Plaid has a manufacturer-estimated 0-60 mph time of less than 2.0 seconds and a top speed of 200 mph, despite its reduced driving range of 396 miles. In our test, a dual-motor that isn't as powerful In under 2.1 seconds, the Tesla Model S Plaid accelerated to 60 mph. As a result, it's the fastest production car we've ever tested. The Model X SUV is the most costly Tesla currently available, and it is notable for its "Falcon Wing" doors. The Tesla Model X Long Range costs $106,190 and has a range of 360 miles. The Model X Plaid's range lowers to an estimated 340 miles, but it has faster acceleration and a greater top speed than the Model S Plaid. The starting price for this trim is a whopping $121,190. The Model X comes with five seats as standard. A six-seat configuration will set you back $6,500, while a seven-seat configuration would set you back $3,500. The Model Y, Tesla's compact SUV, starts at $58,190 for the base Long Range model, which can go 326 miles on a full charge of its battery pack, according to the EPA.
Tesla pricing is a Roadster, to say the least. Tesla now sells a Performance version of the Model Y, which has a range of 303 miles and costs $63,190. The Model Y comes with five seats as standard; but, for $3,000, a tiny third-row bench may be added to Long Range variants, increasing the SUV's seating capacity to seven. For an extra $1,000, Tesla adds a tow hitch, allowing owners to take use of the SUV's 3,500-pound towing capacity. Tesla's new Roadster has lofty goals: 60 mph in 1.9 seconds and a 620-mile range. Prices will begin about $200,000, which is a reasonable starting point. The Founders Series costs roughly $250,000 and is only available to the first 1,000 clients. The Roadster is on the verge of becoming the most expensive Tesla in the lineup at this price. Tesla is now collecting Roadster reservations, although no official release date has been set. A full-size pickup's typical transaction price is roughly $48,000, but the Tesla Cybertruck doesn't have to be that expensive. The extraterrestrial truck is projected to cost roughly $39,900. A dual-motor all-wheel-drive version of the Cybertruck will cost around $10,000 more than the normal model, while a tri-motor all-wheel-drive version would cost about $30,000 more. Find out how much it will cost Tesla to produce the Cybertruck, as well as how much it will cost purchasers to insure it. Tesla is collecting bookings for the Cybertruck, just like the Roadster, but hasn't said when it would be on sale. Tesla's Semi is slated to start at roughly $150,000 and has already gotten orders from Walmart and J.B. Hunt. Models in the Founders Series are projected to cost around $200,000. Again, no specific on-sale date has been disclosed. Tesla, on the other hand, claims that the first Semi deliveries will occur in 2021.
               Tesla is without a doubt a business that is changing the path on how we do things. The company is redefining how cars and technology interact, offering a sustainable and energy-efficient mobility option to its clients. In light of the current global climate picture, we must reduce emissions and begin to contribute to climate change. Given the importance of Tesla's revolutionary technology and the brand's outstanding popularity, the firm continues to see high demand for its products, and it needs to strengthen its logistics and supply chain operations in order to begin delivering them on time.