The Lifestyle of Wearing Masks
How are you adjusting to the lifestyle of wearing masks and what are some challenges you have faced with this issue?
Interviewer Anonymous:  Mask made my lifestyle so different but only affected me for the first few months. Because I was unable to see family nor my friends or even attend school. Wearing the mask for me personally was not hard but I have a 3-year-old brother who is in preschool and needs to wear his mask for long periods of time. And I feel like they are not used to them and are too young to understand why they need to wear them. Overall mask for me had not made an impact but it sure has for those around me getting used to wearing a mask 
Melani: I  think that after a whole year of having to wear masks I've adjusted well to them, even though at first it was kind of annoying to wear them you soon realize that it's for the best, as time went by it became a routine to always bring a mask wherever I go and I don't even feel like I have one on all times. It's like for the people who wear glasses, they get used to it and they completely forget they have them on. Therefore I've adjusted to wearing masks in a good way.
Victoria: I believe that masks are your choice and can do whatever you want. I have been adjusting to it ok and have some hard times when it's hot out but overall I think they are not really preventing it. Challenge is sometimes I forget to bring it places and need to go back to my car and get it . "Do what's best for you and compromise when you see something that's wrong."
Anonymous: I have been adjusting my mask pretty well. I feel like I am already used to them it's been more than a year and I don't think there will be a change in the next few years. So we should get used to it at some point if not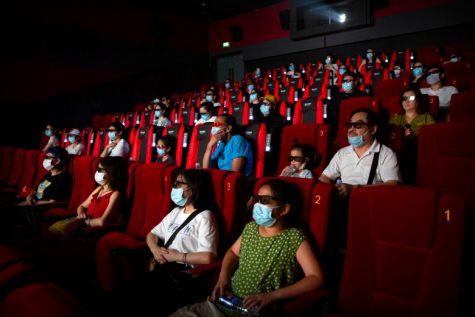 hing has changed.  I haven't had that many issues that I've been faced with. Just at the start with needing to remember to put them. Quote everyone is going through this same issue and is learning about this issue at the same time.
Anonymous: I feel as if masks have become a normal aspect of everyday life. Of course, it is incredibly annoying to have to wear one at times, but knowing that I am protecting others trumps that feeling.  For me, there are a couple of issues I have encountered with the mask mandates. For instance, I sometimes forget to bring one with me or if it is extremely hot, wearing a mask makes it ten times harder to breathe. But, overall, I find dealing with masks is not as big of a deal as some people make it out to be. "Protecting others around you and caring for our safety and health."
Emily: I personally have struggled with wearing a mask and I am still having this issue because I just can't concentrate in school with them on and it's hard to breathe sometimes. I always forget to bring them with me to places and also I feel like it's been so long that I just try to leave some in my bag or in my car. But overall I have some of the challenges I have faced and overcame them by learning how to adjust to wearing them for long periods of time.
My personal opinion:  I personally feel like masks have been worn for more than a year and this pandemic is still around. Knowing the fact that people are still needing to wear masks is so sad to me. Kids who are 2 years old don't understand this issue and it's just so hard breaking. I have still not adjusted to wearing a mask all day it's just so irritating and unstable too. some challenges I have faced was I have asthma and it's so hard on days that I get asthma attacks.
Facts:  Covid has started in 2019 and is still an issue as of pressed day.  Many teens and adults have many issues that have impacted social life and learning.