The Truth Behind It All
The horrible events that happened with the USA gymnastics
Gymnastics is a very difficult sport that takes a lot of strength and commitment. This difficult sport causes a lot of strain on the gymnast's body. Especially when training at higher levels and training for the Olympics it takes a lot out of the gymnast's body. That is why having a good and trustworthy trainer is very important. USA gymnastics for many years had a trainer who mistreated and did many inappropriate things to over 300 gymnasts and many other athletes. His name is Larry Nassar. Larry Nassar committed these crimes to many innocent athletics.
About Larry Nassar 
Larry Nassar was born on August 16, 1963. He went to school for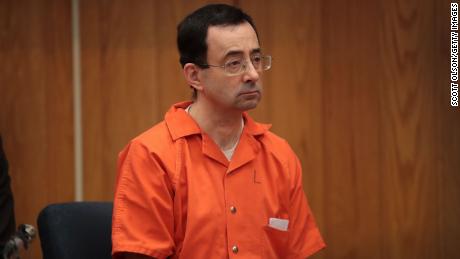 many years to become an athletic trainer and was also a professor at the Michigan State University of Human Medicine. Larry Nassar worked with many athletics and many famous ones. He was a trusted trainer to many athletes themselves and their parents. According to the article, "The sex abuse scandal surrounding USA Gymnastics Team Doctor Larry Nassar explained" by Jen Kirby "meaning he wasn't only a renowned sports physician but also part of an academic institution." With him having these titles many thought very highly of him. He would get the athletics to trust him, by, for example, him bringing some of the Olympic gymnast's food when they were hungry. He was very manipulative. After many years of him abusing athletes and mistreating them, he retired without any notices or "big goodbye". Later, the world finds out that he retired right when the allegations were coming out. He went to court and then he was sentenced to 60 years and then recently he went to court again and got added up to 175 years.
About the Gymnast 
Many gymnasts spoke up about the crimes Larry Nassar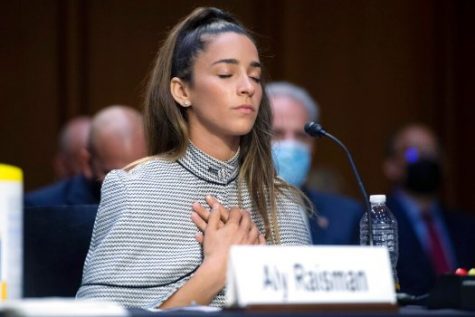 committed. The Olympics gymnasts that spoke up are Simone Biles, Aly Raisman, McKayla Maroney, and many more. These gymnasts are very brave. Simone Biles is the first female to win four gold medals in a single game and many more accomplices. All these girls accomplished so many amazing things. He won over the athlete's trust, so they wouldn't question what he was doing with them. He made them think that the inappropriate things he was doing were okay. He left many famous and non-famous athletes with a lot of trama and fear. Sexual abuse is a very serious topic and should never be joked about. These athletes went through a lot and the athletes who stood up about this serious topic are very brave.
How is USA gymnastics handling this? 
With everything that happened, a lot of people put the blame on USA gymnastics. Which isn't far from the truth. USA gymnastics did know of the sexual assault allegations for many weeks. The USA gymnastics has a lot of secrets behind just the sport gymnastics. Many coaches were told or overheard about the abuse happening and they did nothing about it. Also, the USA gymnastics told many of the athletes that tried to speak up to not or they would be sued. The whole situation was very hard and many people did a lot of messed up things. USA Gymnastics has a lot of work to do to make sure that a corporation is a safe place with trusted people.