Sobol Review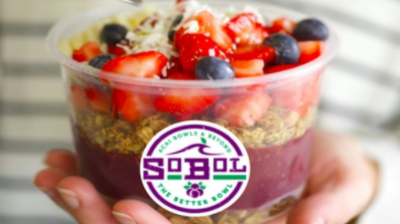 Want a healthier alternative to ice cream? If you said yes, SoBol is definitely for you. You wouldn't even know it was healthy by the taste of it. It tastes like a yummy bowl of fruit flavored ice cream. Come over to 555 NY-111, Hauppauge, NY 11788 and try out your choice of a bowl, smoothie, waffle or even soup. SoBol is prepared by blending frozen acai berries, strawberries, bananas, and soy milk to then make a thick fruit puree. The prices can vary from $4-$10 depending on the size and what you order.
       Sobol is a Long Island favorite with franchises all over the island. Most people you ask will definitely tell you how amazing their service is and of course how great the food is. If you have any sorts of allergies such as dairy, nuts, etc. SoBol makes sure to tell you about their nut free granola, dairy free products, etc. If you are not a huge smoothie fan then definitely don't miss out on the other amazing options like the waffles and oats or the coffees and teas and even the savory soups!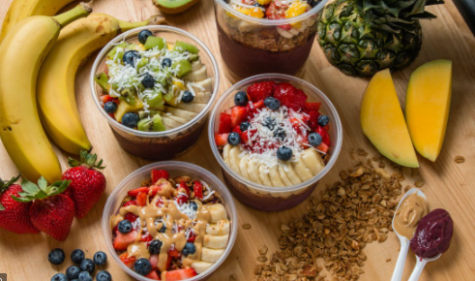 Many people enjoy coming here with friends and family to hangout and enjoy a treat. I personally love going after a sports game or to celebrate. SoBol is the ultimate acai destination and like no other acai places. It's even rated 4.7 stars out of 5. If you love the idea of a healthy fruit treat to celebrate or to hangout with friends and family then you should definitely try Sobol!