India's Second COVID Wave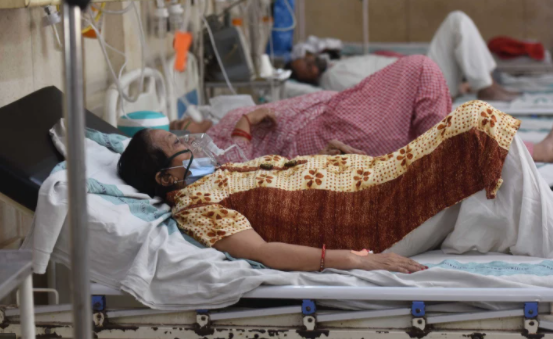 In the 1880s, Ilia Gurliand noted famed playwright Anton Checkov as saying "If in Act I you have a pistol hanging on the wall, then it must fire in the last act." This metaphor appears to be perfectly descriptive of the global response to COVID-19; biologists and doctors warned of a deadly virus, yet it still struck rapidly and suddenly, only to be barely contained, before a second wave that was also warned of strikes again. The ever-whispered "second wave" struck India recently, giving the country the most new daily cases in the world.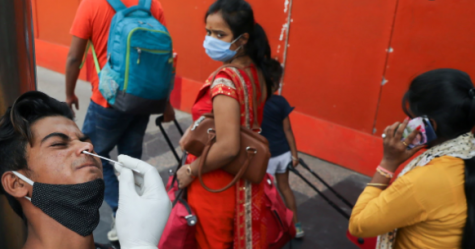 In response to lessening numbers of the Corona Virus and an apparently safe environment, India's government lessened protections against the virus in February. Assuming that this was the start of the pandemic's long awaited finale, Prime Minister Narendra Modi was eager to repair the economy and set life back to the way it was. Many citizens were too, infectious disease specialist Lisa Margakis noted that when restrictions were laxened more people could be found on the roads, no matter their country. Checkov's gun is seen on the wall.
     However, it appears that the celebration may have been too soon. Despite multiple warnings from doctors and scientists, a second wave of the Corona Virus has hit India hard. Many scientists, like Rakesh Mishra, director of the Hyderbad Center for Cellular and Molecular Biology, warned that just because case numbers were down did not mean the pandemic was over, in fact it put them out a greater risk for a more volatile second wave. Nevertheless, Indian hospitals began downsizing COVID facilities and returning to normal procedures, vaccines were sent out of the country, and oxygen excess tanks were exported overseas. Checkov's gun is loaded.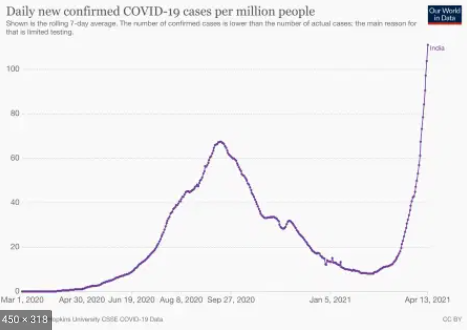 In late March 2021, Checkov's gun was fired. COVID-19 cases skyrocketed across India, the most recent statistics recording 314, 835 new daily cases. However, less than one in every thousand people are being tested each day, meaning there could be thousands more undiagnosed cases. Some people attribute this sudden increase to the new B.1.617 mutation. Epidemiologist Rajib Dasgupta explained that in a country with such a large population, it is easy for different virus variants to spread and reproduce. "One epidemic is actually multiple in a country like India, and you need to have multiple strategies to address them," he told National Geographic. Many vaccines are less effective against the new variant, which is why Rakesh Mishra stresses the necessity of the Astrazeneca vaccine, which appears to be completely affective against the new variant.
     The amount of long term consequences of this second wave are innumerable; millions of people are out of work, the population is decreasing at an alarming rate, domestic abuse rates have increased along with use of drugs and alcohol, and it is likely the country will never fully recover. All of this is large and terrifying, but there's something scarier on a smaller scale: individual people. Individual people are getting sick; individual people with lives, families, friends, jobs, pets, hobbies, and a million other things that they risk losing. It isn't just those who are sick, this pandemic has taken so much from everyone. One of these people is Hauppauge freshman Savvy Dusad, who's entire extended family lives in India and are in danger due to the virus. Most of her family members are working from home, and six have contracted COVID-19; one of whom being her elderly, high-risk grandmother. Though separated from the issue by 8,000 miles of ocean, Savvy is deeply concerned for her family. Savvy has been asking people to donate to Kanika Merditta's charity drive to deliver more oxygen tanks to Indian hospitals. The link is included at the bottom of the article. Many people in Hauppauge suffered loss during the pandemic, so please, consider your experience and show some empathy to those on the other side of the world who –despite the distance- are going through the same thing we are.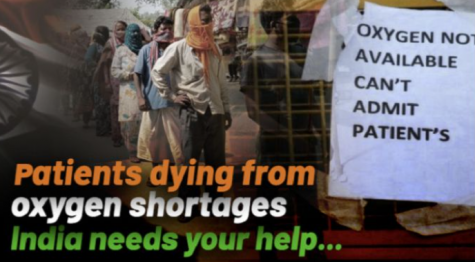 Donate Here: https://www.gofundme.com/f/oxygen-concentrators-for-delhi?utm_campaign=p_cp+share-sheet&utm_medium=copy_link_all&utm_source=customer