The New Netflix?
The age of streaming services is constantly changing.
It seems that with each new TV show comes a new streaming service or just an old one that is beginning to build up its repertoire.  While most people who use one or more streaming services use Netflix, there has been a huge increase in households with these services, and with this, a rise in popularity of newer services.  HBO Max, (Amazon) Prime Video and Disney+ have all begun producing new tv shows, movies, and other series, greatly increasing their appeal to many streamers.  And these shows aren't just your basic "Netflix Original" flops.  Although that is not to say that all Netflix shows are bad: Stranger things, The Outer Banks, and Bridgerton are only a few of the hundreds of extremely popular award-winning shows produced by the company.  And I do have to say that I'm a sucker for Netflix originals, especially their rom-coms; as cliche as some of them may be, they're like a comfort movie, where the plot is unbelievably predictable but still sucks you in every time.  That being said, other streaming services are also beginning to put out their own original shows, and they are doing well- HBO Max received 30 Emmy awards in just 2020, coming out on top of even Netflix.  Hulu, Peacock, and Apple TV have also come to enter the streaming game, especially during the COVID-19 Era, when the use of streaming services skyrocketed.
A 2022 study on streaming services sampled 1,999 households (whether or not it was a random sample was not directly stated in the article), and 78% had a subscription to Netflix, Hulu, or Amazon Prime (which comes with Prime Video), and 55% of the households were subscribed to one or more of the services.  More and more people are increasing the number of subscriptions they have, especially since different shows that have left Netflix have been picked up by different services.  And honestly, it is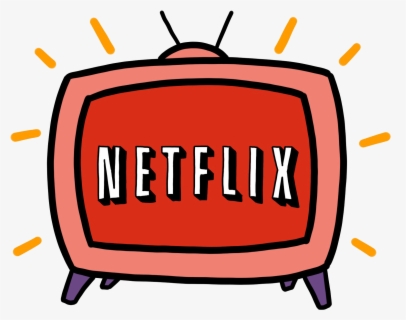 getting hard to keep up with which service is the best; each month they all come out with new programs, drop certain shows, and pick up new ones.  It seems that the only solution is to subscribe to all of the major streaming sites, but the cost is becoming too much: Netflix is around $8.99/month for the base plan, but most people opt for at least the $12.99/month plan that allows two devices to stream at once.  And even that is not always enough- my family of four sometimes runs into issues when we all want to use Netflix at the same time.  HBO Max is running at $14.99/month, and Hulu is $5.99/month for the base plan- meaning you still have to sit through advertisements.  Amazon Prime offers Prime Video with the $12.99/month or $199/year payment, so many people double-dip their streaming service with their Amazon service.  And Disney+ is another expertise, along with music streaming services like Apple Music or Spotify that so many people are using as well.  And while the expenses add up, it seems that so many of us cannot decide which services to unsubscribe from.  
Due to the yearly subscription deals and partnerships between services like Spotify and Hulu or Amazon Prime and Disney Plus, so many people are increasing the number of subscriptions they have.  As embarrassing as it is to admit, I personally pay for HBO Max and Spotify, and my family and I all share Amazon Prime, Hulu, Netflix, and Disney+ (we were sucked into those yearly subscription and package deals, and somehow ended up with all of these).  And while I use all of them frequently, I have shifted away from Netflix and more towards Hulu and even HBO Max.  Recently, Netflix has been taking away so many of their most popular shows, and ever since I spent a couple of minutes browsing through Hulu and HBO Max, I noticed these services scooped those programs up.  Shows such as Gossip Girl, Baby Daddy, The Fosters, Friends, and How I Met Your Mother are all on those two sites after originally being a part of Netflix.  And I have to say, Hulu is really stepping up their game- for some reason, every show from 2014-2018 that I always wanted to watch (but never got around to watching) is somehow on it, and most of my time streaming is now spent on Hulu.  
While we all know and love Netflix, it seems that the streaming industry is seeing some major shifts.  With prices and the number of services constantly rising, it is only time before we all will need to cut back on our subscriptions.  And a year ago, I would have never given up Netflix.  But now, I honestly think that's a different story.  I'm hoping it doesn't come to that- Netflix does still have amazing shows and some very interesting series specials (I highly recommend the comedy specials, I have yet to be disappointed), and I would hate to have to trade in Netflix for a newer service.