PJ Slot Car Raceway & Hobby Review
PJ Slot Car Raceway & Hobby store is in Farmingville, New York. This is the last surviving Slot Car Raceway in Suffolk County. The tracks are kept in good condition, and the place is neat and presentable. This place is good for children and adults to enjoy a great hobby which will hopefully continue to live on. There are four types of rentals: Rentals(car & controller), Controller, King Track, and Hillclimb/Whip. Rentals are $7, Controller is $2, King Track is $7, Hillclimb/Whip is $6 per 15 minutes for each.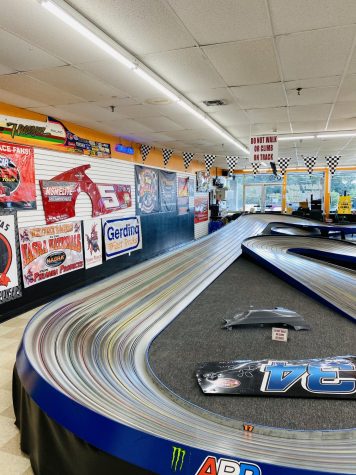 They give a car and people put it on a specific racetrack and race. However, problems often occurred during the game. In the beginning, the car was fast, then it slowed down then it did not work at all, had to change the race car a few times and children were not hap
py about that because they had to stop playing. Then the more people that play on the same track the less the speed of your car. Maybe a connection issue, maybe electrical, maybe the car again. Also, the car falls off the track if you go fast on turns so you have to run, put it back on track go back to your remote station, and race again. This can be time-consuming especially when you are on a time limit and boy what a workout for both children and adults.
However, it is a suitable place for children and adults to enjoy themselves together. Children's satisfaction was high and the racetrack was in great working conditions.