Ciro's Restaurant Review
Ciro's Italian Restaurant, located in Hauppauge, is an amazing 4.4-star restaurant that fills everyone's needs, requests, and appetites. It is a lunch and dinner restaurant where families usually go for celebrations, or just to get out for a night. There is a bar at the front and three main dining halls. One dining room is where the bar is located and the other two are more private rooms in the back. If you are celebrating something or having a party, you could rent out one of the rooms for the night for a very reasonable price.  The restaurant has a menu that has a big variety of different foods that can meet the needs of anyone of all ages. The service at the restaurant is phenomenal. It is very rare that you have to wait a long time to get your food or be seated.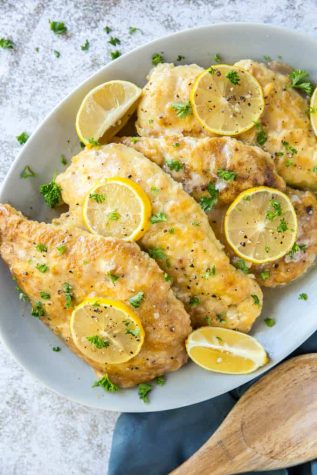 Also, the workers there are so friendly and will make your experience that much better, It is also taking very good precautions dealing with Covid including outdoor seating when the weather is nice. One of my personal favorite dishes to order from Ciros is the Chicken Francese. It is egg-battered chicken with a nice lemon butter wine sauce on top. It is so amazing! I also really enjoy eating their fresh mozzarella and tomato salad which has fresh mozzarella, sliced tomato, roasted bell pepper, and oil and vinegar. Also, the appetizer and dessert menus are so good too. Ciro's also caters to food for events. If you are having a party, you can order trays of food from them that will be nice and fresh when you go to pick them up. My family caters to food from Ciro's every time we have people over and they have never disappointed once. I would recommend this Ciro's Italian restaurant to anyone who wanted to get out for a night.