O2 BBQ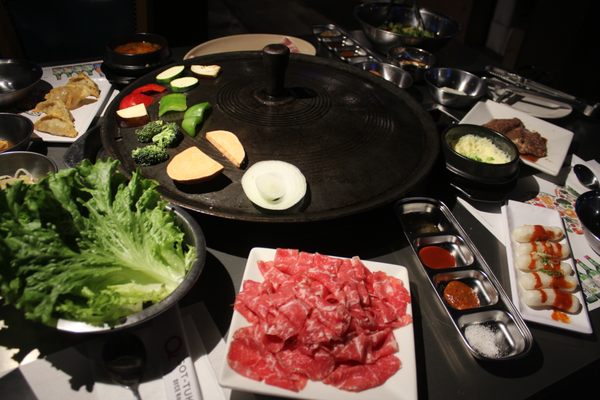 O2 BBQ is a Korean restaurant located in Queens, Flushing. They put the tables around the wall and there is a long table in the middle. On the long table, there are things customers need, such as spoons, water, and napkins. It seems that customers can get what they need easily and quickly. In addition, each table has a television, which further enhances customers' favor.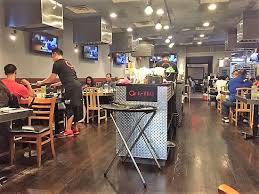 This restaurant is almost the same as the restaurants in Korea. The menu, side dishes, and how to eat are the same. Many vegetables come as side dishes and people eat meat with them. Side dishes that people usually eat with meat include lettuce, garlic, peppers, etc., and lettuce is wrapped with meat, vegetables, and ssamjang (A sauce is eaten with Korean barbecue).
There are various Korean foods on the menu. As an appetizer, there are various Korean foods such as tteokbokki (Korean spicy rice cake) and kimchi Korean pancake, and people can also try Korean drinks and soups. Since it is a restaurant where meat is the main menu, there are various parts of pork. Examples include soy pork rib, pork skin, pork belly, pork jowl, and beef abomasum. There are many different parts, which brings an interest in choosing the menu. There are also various soups that are eaten with meat. For example, kimchi stew, bean paste stew, etc. As such, the restaurant offers a variety of Korean foods.