Branchinelli's Review; The Neigborhood Pizza Place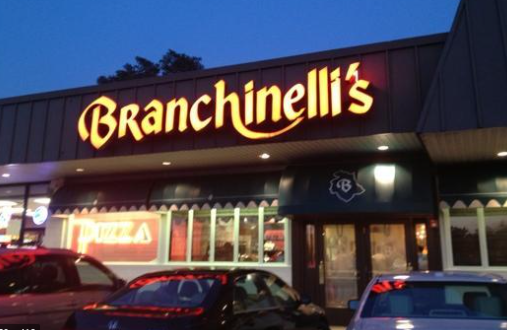 A Hauppauge establishment, Branchinelli's is known to students as a place to get a slice between classes or sports; but the establishment has been so much more to our community. Branchinelli's is a place for birthday parties, post-game celebrations, after-concert dinners, graduation dinners, and every tiny achievement that merits good food as a reward. 
Branchinelli's uses the available space to provide both a relaxed and more formal atmosphere. When you first walk in, you see a countertop and 2 booths next to the kitchen. These areas are for orders of slices or sodas, not large meals, making it a fun and inviting place for a quick bite. Further, into the restaurant, there are booths and large table seatings. Surrounded by paintings and flowers, this area is more formal but still welcoming. Branchinelli's has the perfect environment for family or friends to spend time together in either part of the restaurant. 
Every Hauppauge student has been to Branchinelli's and will swear by the food 'til they're on their deathbed. Local favorites include the lasagna, fettuccine alfredo, mozzarella balls, and shrimp parmesan. However; no one can compare to Branchinelli's pizza. Though I may be biased towards the buffalo chicken, other big sellers include the Sicilian, the white with fresh mozzarella, and the garlic knot pizza; a regular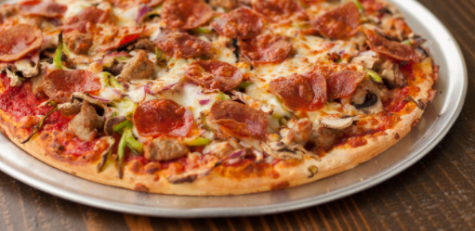 cheese pie made with garlic knot crust. I personally recommend the dough skins for an appetizer or even a meal if you're hungry.
Whether you actually like the food or not, Branchinelli's is a marker for Hauppauge students. You could hate pizza but still love it there. It's a part of our childhoods, our home. Without Branchinelli's just across the street, Hauppauge High School would not be the fun place it is today.